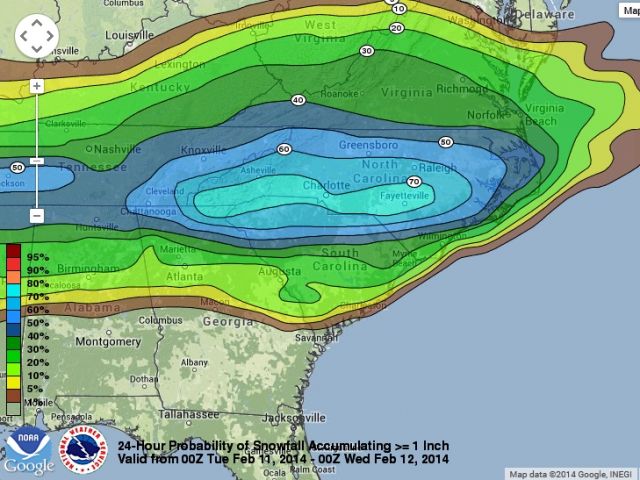 Possibility of seeing over 1 inch of snow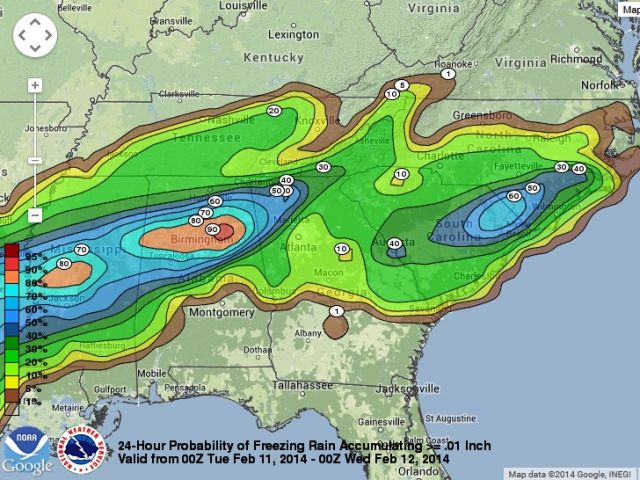 Possibility of seeing over .01 inch of Freezing Rain
GREENVILLE, SC (FOX Carolina) -
We are still keeping an eye on the potential winter storm for Tuesday and Wednesday. As the model runs come in we continue to get a better idea of what to expect.
Unfortunately, the models are still putting out different scenarios at this time. The NAM is trending very wet while the GFS seems to air more on the side of caution. Looking at the Euro, we see a closer resemblance to the NAM in terms of precipitation amount and timing.
With this event, temperatures will play an enormous roll as to the type of precipitation we experience and the amount that we see.
My Thoughts:
I expect to first see the signs of this winter storm late Monday night in the form of rain. Rain overnight into Tuesday will then transition into a wintry mix into Tuesday morning and eventually see snow on Tuesday. I am calling for about an inch to an inch and a half at this point across the area. I expect this to keep temperatures in the 30s for both the Upstate and The Mountains throughout the day.
Overnight Tuesday can usher in some significant problems as temperatures dip below freezing. We can see snow continue and possibly sleet across the Upstate as well. Wednesday will hold on to a chance of snow throughout the day while Wednesday night can possibly see freezing rain.
Thursday will begin to offer relief with the precipitation chances falling as the day progresses and clouds thin out. Once again, just a few degrees can change a lot so be sure to stay updated with this system as it approaches. I'll be sure to post another update with an updated analysis.