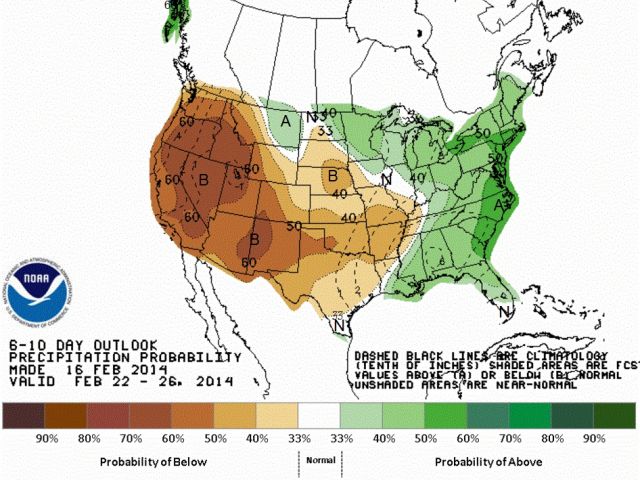 GREENVILLE, SC (FOX Carolina) -
Snow, ice and earthquakes oh my! It has been an interesting week to say the least. Looking ahead though we will start to see a different pattern. Warm are is expected to pour into the upstate making forecasted highs slightly above normal for this time of year. Normal high in Greenville at this time is usually in the upper 50s.
The 6-10 day outlook put out by the Climate Prediction Center is showing the likely hood of seeing a wetter than normal pattern as well. Rain is expected to pass the upstate and mountains briefly on Monday night before temperatures warm up into the 60s.
The next patch of wet weather is expected to arrive late Thursday and last through the weekend and push out by early Monday. Once again this wet weather will be accompanied by warm temperatures.
Best day this week is looking like Wednesday as we can see mostly sunny skies and temperatures near 70 degrees!