Thanks to Condé Nast Traveler, Charleston is on everyone's Travel Bucket List!

But let's be honest. As much as we love Charleston's cobblestone streets, pretty palmettos and pastel colored houses - everyone knows that Charleston has the most amazing food! There's SO many great places to eat, it's hard to visit them all! For starters, here are 5 places that offer the food you crave (and should try at least once!) in the Southern Peninsula.

1. Mighty, Meaty, Burger at Poe's Tavern
Recommendation: The Tell Tale Heart Burger




If you want a juicy burger, Poe's is the kick-back type place where you can chow down by the sea with no shame. Other than the burgers, the best part of the place is that it is devoted to the eerie author, Edgar Allen Poe. Enjoy the quirky things on display!

2. Shrimp & Grits at Hominy Grill
Recommendation: THE Shrimp & Grits or a side of Cheese Grits



This is something you must at least try as a 'Right of Passage' for living in the South or while visiting Charleston. Also, the Hominy Grill serves the South's most famous grits – Geechie Boy Grits. Even if you don't like seafood, no worries! The cheesy grits do just fine (add extra bacon).

3. Taco Boy
Recommendation: Southwest Seared Tuna Taco or Carne Asada. Add a Pineapple Margarita too.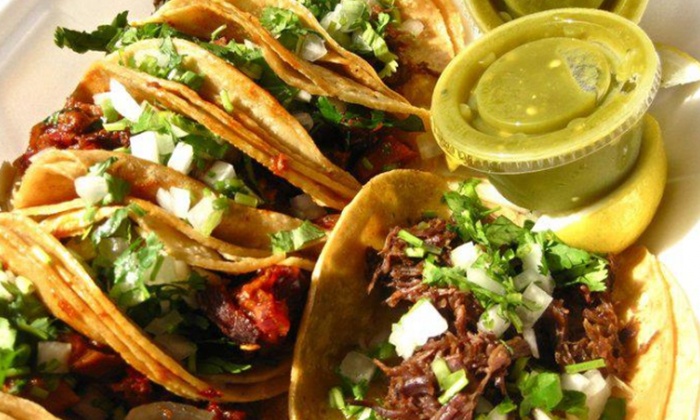 Sometimes you just want something simple that makes you full. Like, indulging in free chips and salsa with a taco on the side. At Taco Boy, tacos are about $4 a piece – quality taco with a price that can't be beat! Also, make sure you get a margarita on the side. Why? Because in Charleston, we salt margaritas – not roads.

4. Cupcakes Down South
Recommendation: Southern Red Velvet




After eating an amazing meal, you have to top it all off with something sweet. A cupcake is perfect for feeding the sweet tooth craving. While in the South, you must go with something classy, like the Southern Red Velvet. The Southern boys and belles approve.

5. Early Bird Diner
Recommendation: Chicken and Waffles




Another Southern staple that everyone needs to try - chicken and waffles! At Early Bird, their chicken and waffles are truly one of a kind. Their crispy chicken is similar to Chick-fil-a - thank goodness that this chicken is served on Sundays! And the waffles... super thick with simple syrup is the perfect addition to this southern comfort food.

This article is in association with Charleston Wine + Food. For more information or to purchase tickets, visit their website here

Copyright 2017 WCSC. All rights reserved.