Voting machines could see upgrade after complaints of old technology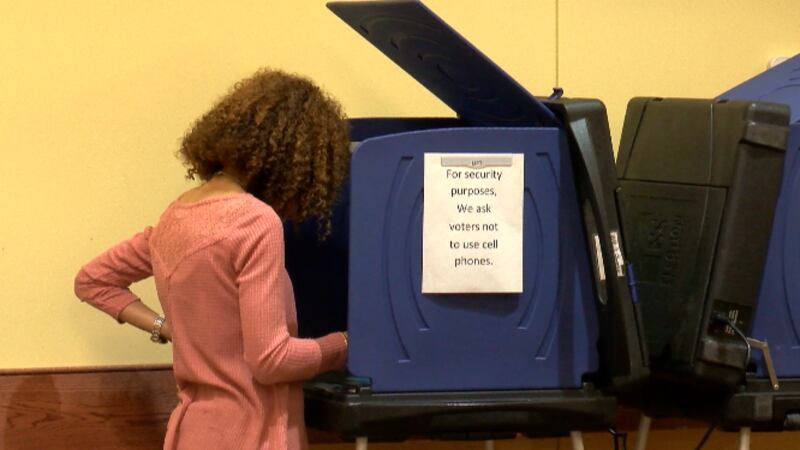 Updated: Nov. 10, 2018 at 8:28 AM EST
CHARLESTON, SC (WCSC) - After some people complained of old technology in voting machines causing problems on Election Day, the State Election Commission is asking for funding to replace the state's current voting system.
The more than 13,000 voting machines currently used in South Carolina were purchased back in 2004, according to the State Election Commission.
That makes the machines 14 years old.
The current system was purchased with a 14-year life expectancy, which is why the Election Commission is now looking to buy a new system, according to State Election Commission spokesperson Chris Whitmire.
"Elections are far too important to wait on a catastrophic failure to replace," Whitmire said over the phone on Friday. "We want to replace the voting system before you have issues throughout the state that impact the integrity of the election."
The Election Commission has requested $60 million to replace the current system.
Whitmire said the cost for the new machines could slightly exceed that amount. He said the new system will also provide voters with a paper record of their ballot, which will increase security by letting officials verify vote totals.
Whitmire said during every election, polling places run into issues with voting. He said most problems voting locations had on Tuesday had nothing to do with technology.
For those instances where technology caused problems, it usually related to outdated software requiring touchscreen recalibration.
A few machines experienced failures as well, but Whitmire said that is a common problem for any election.
"Replacement will not only provide the state with a dependable system that will serve voters for years to come but will improve the security and resilience of our election process," Whitmire said in a statement.
Whitmire said the current machines should meet the needs of voters in 2019, but the Election Commission is planning to switch to the new voting system by 2020.
Copyright 2018 WCSC. All rights reserved.