UPDATE: Kershaw Co. sheriff releases name of Lowcountry attempted murder suspect detained after two-county pursuit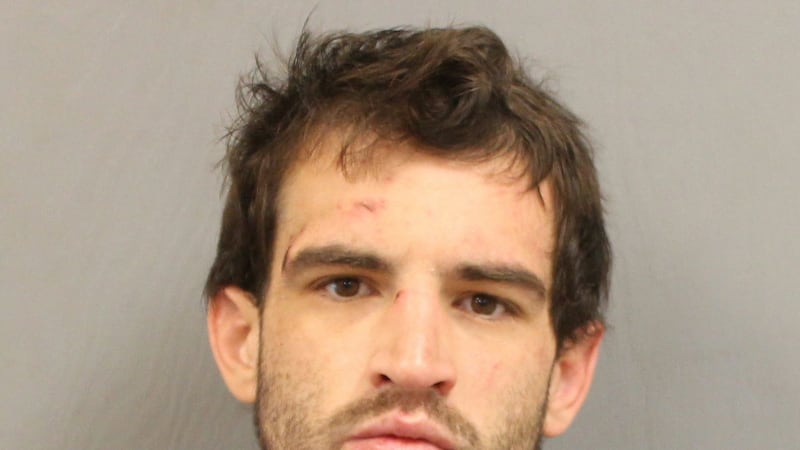 Published: Nov. 16, 2018 at 12:51 PM EST
LEE COUNTY, SC (WIS) - A man wanted in the Charleston area on an attempted murder charge has been detained following a brief chase through the Midlands that ended in Lee County Thursday, law enforcement officials said.
Kershaw County Sheriff Jim Matthews said SLED and U.S. Marshals officials advised the sheriff's office about a fugitive possibly entering the county. On Friday, Matthews said Brandon McQuillan, 26, from Charleston County, was the suspect.
"The Kershaw County Sheriff's Office frequently assists the US Marshal's Fugitive Task Force in operations to arrest fugitives who decide to flee to Kershaw County," said Sheriff Jim Matthews. "McQuillan is a dangerous criminal who was taken off the streets because of a well-coordinated effort involving Kershaw and Lee sheriff's offices, the US Marshal's Service and Kershaw and Lee County dispatchers."
The fugitive was spotted and deputies attempted to get a traffic stop going, but the suspect fled, traveling into Lee County. Lee County deputies took over the pursuit and eventually used spike strips to stop the suspect and take him into custody.
McQuillan was wanted on attempted murder charges from the North Charleston Police Department. KCSO deputies charged McQuillan with failure to stop for a blue light and driving under suspension.
McQuillan has an extensive criminal record with arrests for auto breaking (numerous counts), failure to appear after release for a felony, attempt and conspiracy provisions drug law, contributing to the delinquency of a minor, driving without a license, entry into another's land after notice, assault and battery 3rd degree, burglary 3rd degree, failure to appear after release for a misdemeanor, possession of meth/cocaine, receiving stolen goods, burglary 2nd degree (multiple), grand larceny, domestic violence 3rd degree, possession of marijuana, public disorderly conduct, receiving stolen goods, multiple narcotics violations and fraudulent check.
Check back on more updates.
Copyright 2018 WIS. All rights reserved.