Trident United Way celebrates 'Day of Caring' Friday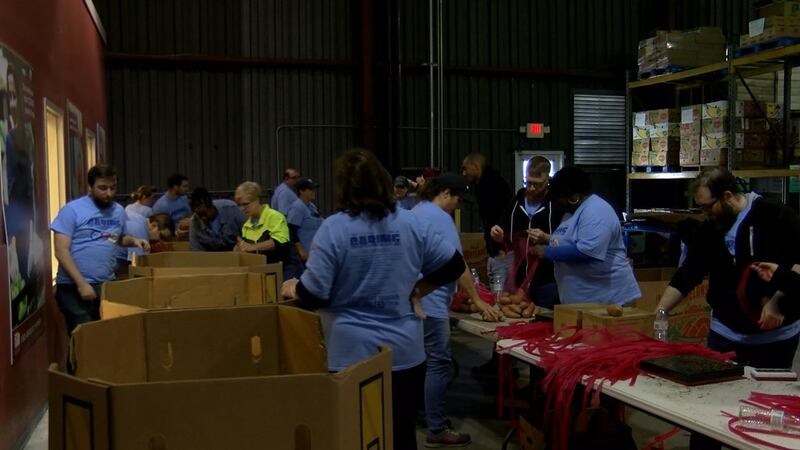 Updated: Nov. 16, 2018 at 5:00 AM EST
CHARLESTON, SC (WCSC) - The Trident United Way is hosting its 18th annual day of caring Friday in what's billed as the largest single one-day volunteer event in the tri-county.
Volunteers from around the Lowcountry pair with companies to complete service projects which in turn benefit schools and non-profit agencies. The 2018 event includes 5,200 volunteers from 137 companies with 139 non-profit agencies and schools. In total, there are 278 projects across the Lowcountry.
Among the projects are 96 volunteers working on restoring homes in the Metanoia neighborhood of North Charleston as well as some projects at Chicora Elementary School. 20 people are also helping River Oaks Middle School put in a garden while another 18 people are helping to clean, sweep and mop the Salvation Army location in West Ashley.
The United Way is asking people to who participate to share their photos from the event on Facebook and Twitter by using the #DayofCaring hashtag.
Copyright 2018 WCSC. All rights reserved.