Two arrested on drug charges following traffic stop in Berkeley Co.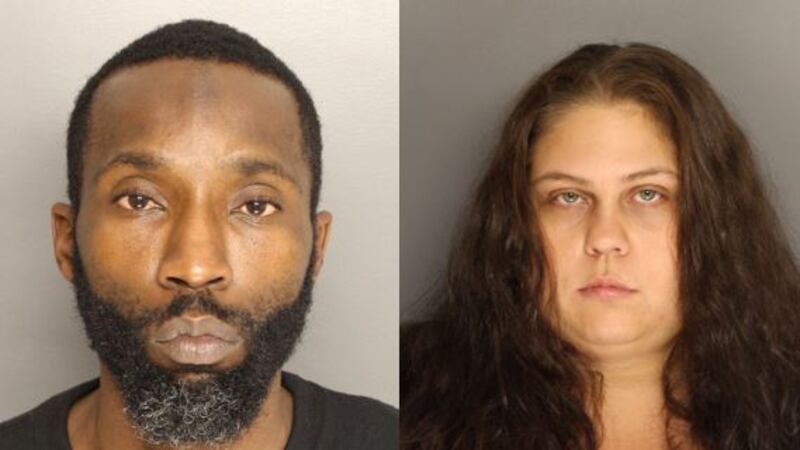 Published: Jan. 4, 2019 at 11:11 PM EST
BERKELEY COUNTY, SC (WCSC) - Berkeley County deputies made two arrests after they say a traffic stop led to a drug bust on Thursday.
Hubert Lavar Davis, 38, and Sara Driggers Parker, 31, were stopped for defective equipment shortly after midnight, according to Berkeley County Sheriff's Office.
A probable cause search resulted in deputies locating a plastic bag containing approximately 114 grams of a crystal-like substance, deputies say.
Deputies also located a pill bottle in the vehicle containing 23 dosage units of a Schedule II substance.
Both Davis and Parker were charged with trafficking meth and possession with intent to distribute schedule II contraband.
Copyright 2019 WCSC. All rights reserved.