Mt Pleasant proposes new plan to save Crab Bank Island without consequences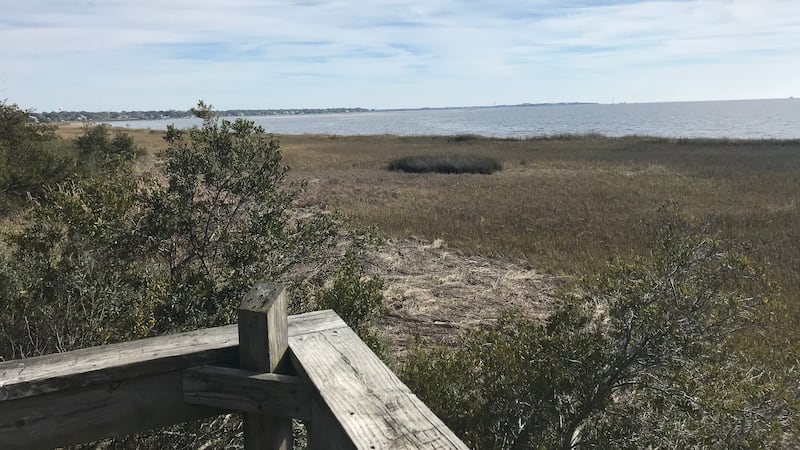 Published: Jan. 17, 2019 at 8:08 PM EST
MOUNT PLEASANT, SC (WCSC) - Crab Bank Island is seeing heavy erosion, and the town of Mt. Pleasant is trying to fix that by using the dredge waste from the Charleston Harbor Deepening Project to build back up their bird-nesting island.
But they say that will only work if the Army Corps of Engineers agrees to put the waste in a specific spot.
Some Shem Creek commercial fishers say that they are fearful for the life of their business after hearing that the Army Corps of Engineers wants to put waste from the Charleston Harbor Deepening Project right where their boats go in and out.
The whole idea began when Mt. Pleasant Mayor Haynie asked the Corps to use the waste to build back up the eroding Crab Bank Island, but the corps is proposing putting the dirt in areas of the island that would impact Shem Creek boats instead of solely helping the island. Now Haynie says he has a simple solution.
The Corps wants to put that waste where the island currently is, which due to erosion, is about 1000 feet from where the island was 50 years ago.
The town wants the material to be placed on the island's original spot instead.
"Put it where it was in 1956 as compared to now is the best way to do it," Haynie says.
He says if the town's plan is rejected, there will be serious consequences to commercial fishers.
"If we moved it (the waste being put down) 1000 feet southeast it will be functioning. The island will have a longer life. It will not affect access to Shem Creek," Haynie says. "It's a win for everyone, the birds, the conservation, and the fishers of Shem Creek."
One of those fishing boat owners says this is plain and simple, the Corps' plan will close the mouth of Shem Creek ultimately closing his business.
"The effects in two years would essentially shut down he commercial fishing," said Taylor Tarvin, co-owner of Tarvin's Seafood.
The mayor says the Corps of Engineers isn't required to accept his plan but hopes they will so that the birds and businesses can have long lives.
Haynie says there is no set time table for the corps of engineers to decide which plan to take and says it will have to be soon since action has to be taken.
Copyright 2019 WCSC. All rights reserved.