Presidential hopeful Sen. Cory Booker campaigns in Lowcountry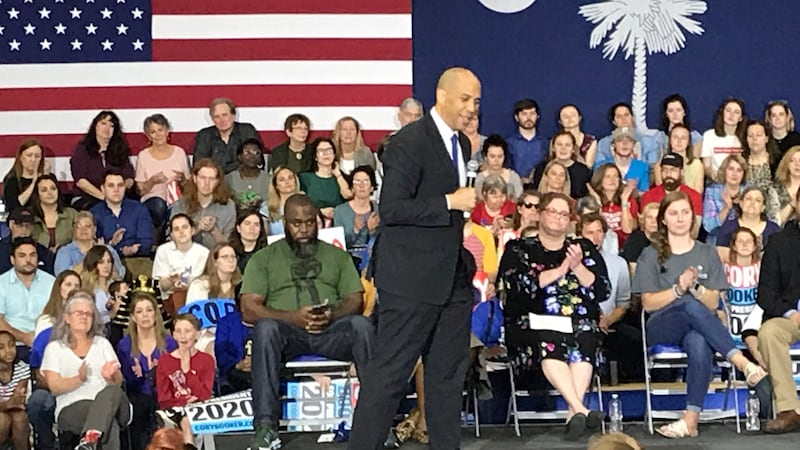 Updated: Mar. 2, 2019 at 4:32 PM EST
CHARLESTON, SC (WCSC) - New Jersey senator and presidential hopeful Cory Booker stopped in Downtown Charleston Saturday to speak to Lowcountry supporters.
"A Conversation with Cory" took place in the Burke High School Gymnasium between 1:30 p.m. and 2:30 p.m.
The event was co-hosted by the Charleston County Democratic Party, the Charleston Chapter of Indivisible SC and the Lowcountry Students for Political Action.
Booker spoke on issues important to Lowcountry voters. Topics included criminal justice reform, healthcare, jobs and the environment.
Booker told attendees that his campaign stood for more than defeating President Donald Trump and republicans.
"The cause of our country demands that we do more," Booker said. "It demands that this election not be about just beating republicans. The call of this time and this election is to unite Americans—to call us to our common cause, our common purpose."
During the speech, Booker stated that if he were to be elected he would ask more of the American people.
"I'm going to put a warning label on my campaign. If I am your president, I'm going to ask for more from you. I am going to ask to help more, serve more, to reach out more because all of the greatness of this country lies in the people. The power of the people is greater than the people in power," Booker said.
Last month, Booker announced he was entering the 2020 Presidential Race.
Booker is one of many candidates vying for the top spot in the 2020 Democratic Party Presidential primaries. Other candidates include California Sen. Kamala Harris, Massachusetts Sen. Elizabeth Warren and Vermont Sen. Bernie Sanders.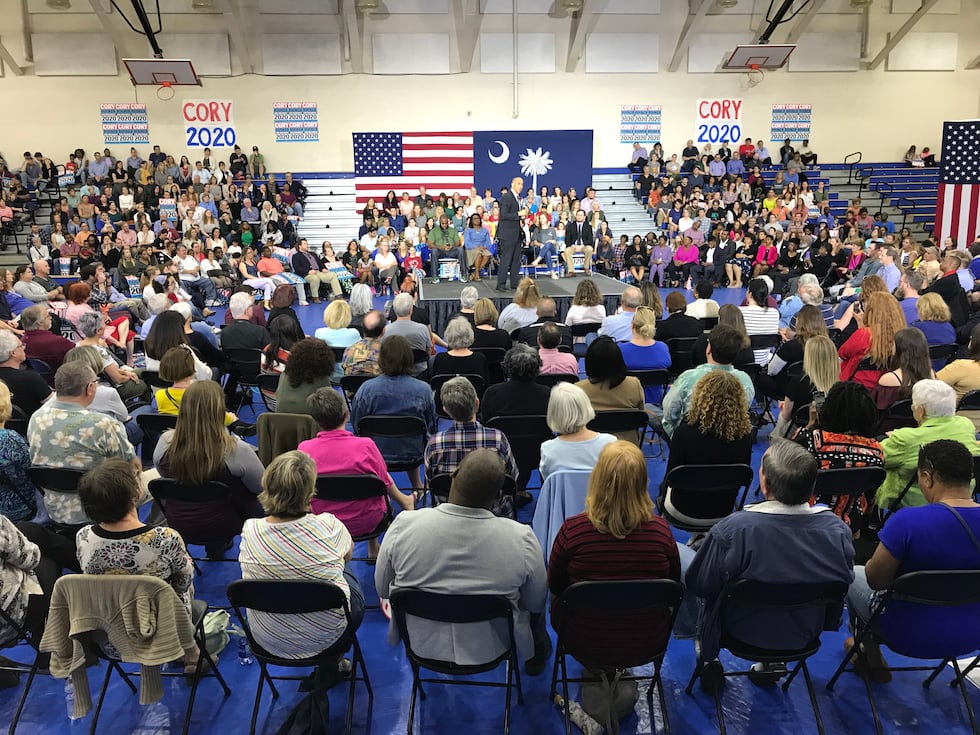 Copyright 2019 WCSC. All rights reserved.