Uber launches its loyalty program 'Uber rewards' in Charleston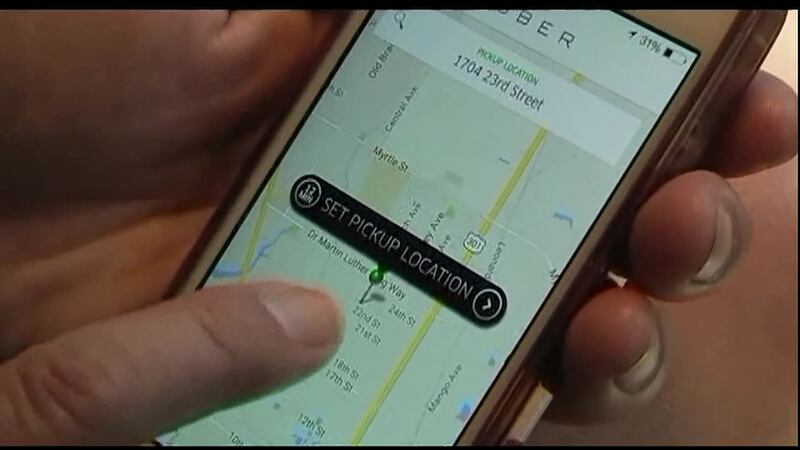 Updated: Mar. 4, 2019 at 10:26 AM EST
CHARLESTON, SC (WCSC) - Uber's loyalty program called Uber rewards is now available in the Holy City, a company spokeswoman announced on Monday.
Once in the program, riders earn one point per dollar spent on UberPool and UberEats orders, two points for traditional UberX, UberXL and Select rides, and three points per dollar for Uber Black and Black SUV rides. At 500 points the rider advances from "Blue" to "Gold" level, 2,500 points moves them to "platinum" and 7,500 points advances the ride to "diamond" level.
Each level comes with its own set of perks.
Gold – offers flexible cancellations within 15 minutes to have the cancellation fee refunded. They also receive priority support that gets them faster response times from support agents across Uber and Uber Eats.
Platinum – All the benefits that Gold members have, plus price protection on a route, which allows riders to lock in lower prices between locations. Platinum members also get priority pickups to reduce wait times at most airports.
Diamond – Gold and Platinum membership benefits in addition to premium support, with dedicated phone support with 24/7 response times from customer support agents. Complimentary surprise upgrades from UberX to premium products like Uber Black are also available at no extra cost. A special "UberX Diamond" option will give riders access to highly-rated drivers. Diamond members also receive no delivery fee on three UberEats orders every six months.
Earnings periods are six months long and are tied to the date signed up to join the program. When a tier is unlocked, the rider will have that tier for the remaining earnings period, and the next six months.
Once one opts into the program, the rider gets $5 added to their Uber Cash balance for every 500 points earned, regardless of the membership level. Uber Cash balance can be spent on both rides and Uber Eats.
Copyright 2019 WCSC. All rights reserved.