In wake of Max 8 issues, former Boeing employee files lawsuit alleging problems at N. Charleston facility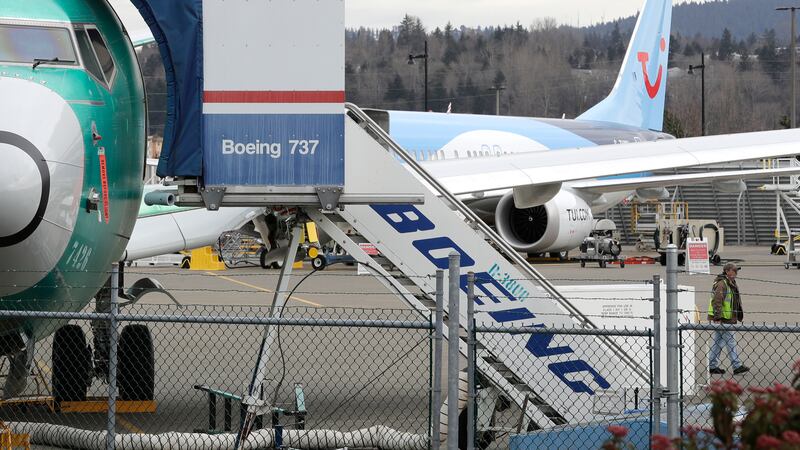 Updated: Mar. 22, 2019 at 7:59 AM EDT
NORTH CHARLESTON, SC (WCSC) - Just more than one week after an Ethiopian Airlines Boeing 737 MAX 8 jet crash killed 157 people, a new lawsuit filed in Charleston County Monday alleges multiple production and manufacturing issues at the Boeing facility in North Charleston.
The suit was filed by Liam Wallis, who was hired by Boeing in April 2011 as a Quality Assurance Conformity Manager, according to the lawsuit. Wallis claims he wasn't given his proper overtime pay and then wrongfully terminated in June 2017.
Wallis says in the lawsuit that he needed neck surgery in August 2016 and took time off under the Family Medical Leave Act, but before he left, a woman named Monica Williams was promoted to supervisor of the conformity managers.
He then returned to Boeing in January 2017 when Wallis claims the problems began. Wallis claims other employees told him that they weren't willing to sign their names on certain documents which they said contained "all the shortcuts on the safety inspections of the planes they were building that were initiated by Monica Williams."
Wallis claims in the suit that while he took his FMLA, Boeing knowingly used out of date engineering specifications, knowingly used uncertified technicians to perform maintenance and repairs, violated internal Boeing policies in place so that they could achieve final approval in each production stage, and disabled the automated system that notified "all pertinent employees of mandatory inspections of newly manufactured aircraft."
Boeing issued the following statement concerning the lawsuit:
"The Boeing Company and two Boeing South Carolina managers have been named in a lawsuit filed by Liam Wallis, a former Quality Systems Specialist, who was terminated on June 16, 2017, for falsifying aircraft inspection reports. Wallis is alleging claims for wrongful discharge in violation of public policy, civil conspiracy, and wage and hour violations alleging unpaid overtime. Specifically, Wallis claims that Boeing's Quality Department failed to follow proper inspection protocols.
Boeing denies these allegations. Wallis was terminated after an internal investigation found that he submitted two falsified documents indicating that he witnessed required aircraft manufacturing tests that had not been completed. Boeing's safety program discovered the discrepancy early in the production process, and the required tests were completed.
Boeing's 787 Program has a strong culture of safety and compliance. The safety of our employees and the public is Boeing's number one priority."
In the suit, Wallis says that he was told by Williams that he was not to write up any findings of non-conformity without permission and Willaims yelled at him, "you are not to write up violations."
Wallis also detailed a specific incident in the lawsuit which claims a plane part called a barrel was manufactured using, "obsolete engineering," then repairs were made that went undocumented and were signed off on by a "fictitious" conformity manager, the suit stated.
When Wallis claims he learned that some of these barrels were used, he says in the suit that he went to management and self-reported it. Wallis claims this action eventually led to his firing. He is seeking punitive damages as well as compensation for his overtime pay.
The Associated Press reported Thursday that equipment which alerts pilots of faulty information from key sensors will now be put on the 737 Max 8 jets by next week.
"Safety is at the core of who we are at Boeing, and ensuring safe and reliable travel on our airplanes is an enduring value and our absolute commitment to everyone," Boeing CEO Dennis Muilenburg said in a statement Tuesday.
Copyright 2019 WCSC. All rights reserved.