Detours remain in place on College Park Rd. overpass after 'serious damage' in truck crash
Updated: Apr. 12, 2019 at 12:51 AM EDT
LADSON, SC (WCSC) - A portion of the southbound lanes of the College Park Road overpass will remain closed after authorities say it sustained "serious" damage after a tractor trailer with an illegal and oversized load struck the bridge on I-26 Thursday afternoon.
SCDOT officials released a statement late Thursday night stating that the damage in the crash will require the closure of the outside southbound lanes which are those traveling towards US 78 and Ladson.
All cars driving on College Park Road over I-26 toward US-78 from Crowfield will be detoured onto I-26. Drivers will not be able to get to US-78.
A Department of Transportation worker says this could last all day and at least last through rush hour.
All cars coming from I-26 EB getting off at College Park Road must take a right turn towards US-78 and cannot turn left towards Crowfield.
All lanes coming from 78 towards Crowfield are open and there no detours there. State troopers are stopping drivers though to let the detoured traffic turn onto I-26 EB.
"SCDOT engineers, contractors, and staff continue to develop detours and repair plans," SCDOT officials said."All activities are being expedited to re-open the bridge as soon as possible."
Motorists in the College Park area can expect severe congestion.
Officials are asking motorists to use caution if you are traveling in this area.
The driver of the 2008 Volvo tractor-trailer truck which hit the overpass has been identified as Jeffrey D. Stokes, 53, of Kings Mountain, North Carolina. The vehicle was owned by National Drayage Services out of Memphis, Tennessee.
Earlier in the day, authorities had shut down all traffic on the overpass and had closed a number of I-26 eastbound lanes as crews removed the truck involved as well as cleaned debris from the road.
SCDOT officials say an "illegal, oversized load" struck the bridge at Exit 203.
"Around 12:50 today an oversized load hit the bottom of the bridge," said James Law with SCDOT."It appears it took out about four steel spans underneath the bridge."
Inspectors and engineers responded to evaluate the damage, and to develop repair and detour plans, authorities said.
"Please use caution if you are traveling in this area," SCDOT officials said.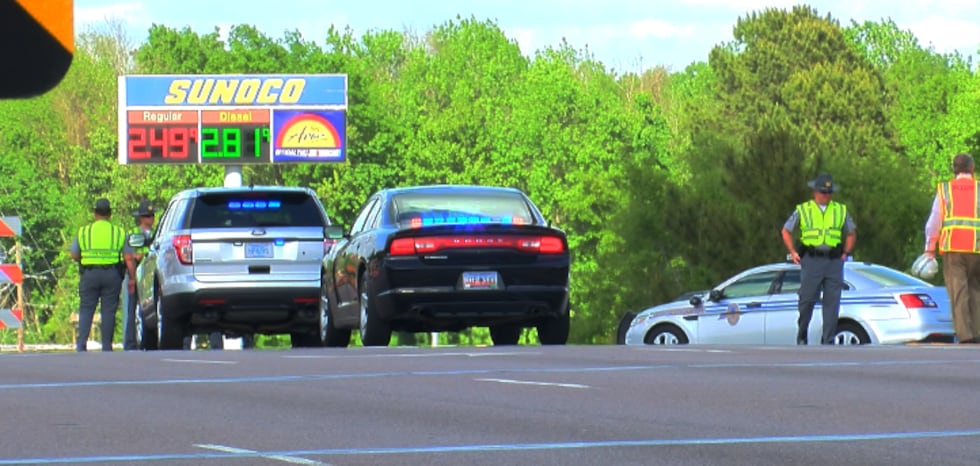 Motorists and viewers in the area reported heavy traffic in the area during the incident.
Berkeley County government officials say it's estimated that five beams were damaged in the incident.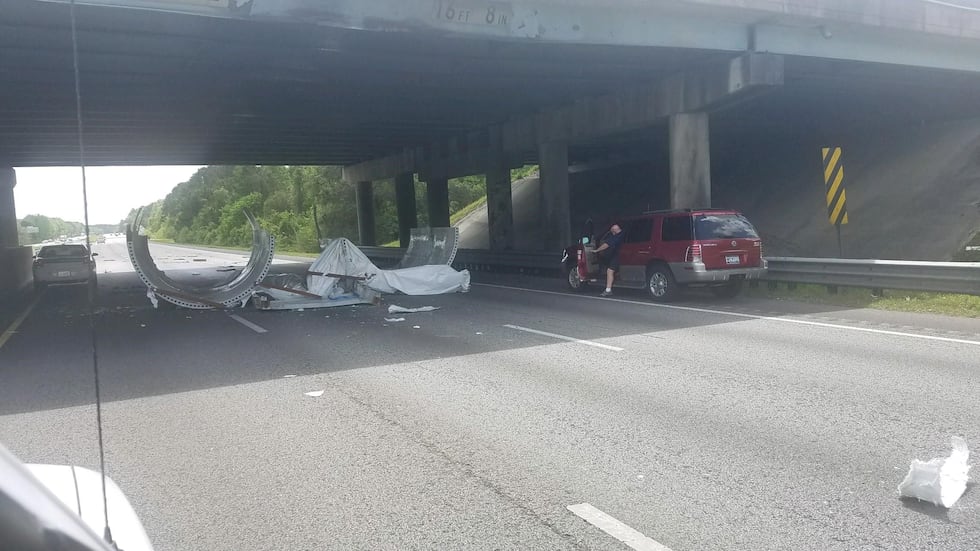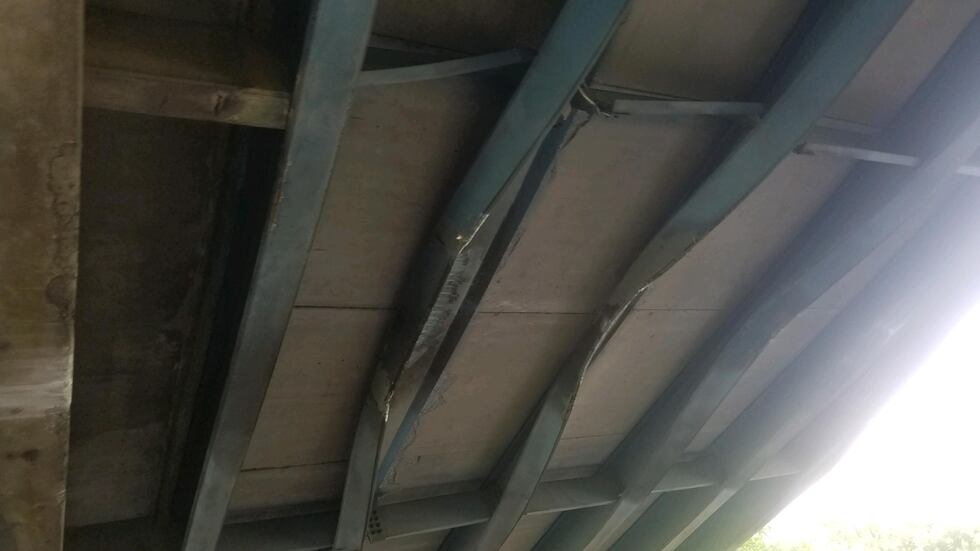 Copyright 2019 WCSC. All rights reserved.