Man pleads guilty to secretly recording young girls on yacht in Myrtle Beach, various places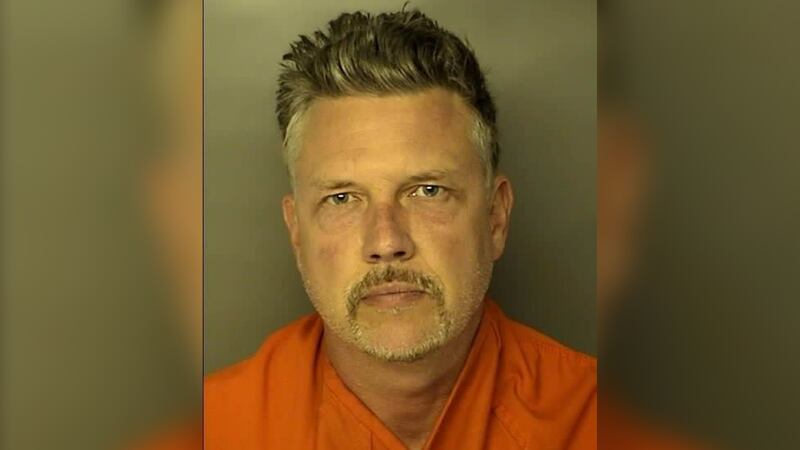 Updated: Apr. 22, 2019 at 3:33 PM EDT
ASHEVILLE, NC (WMBF) – A North Carolina man admitted on Monday to secretly recording young girls, some as young as five years old, on board his yacht in Myrtle Beach and other various places.
William Richard Hilliard, 49, of Cherryville, North Carolina pleaded guilty to production of child pornography and possession of child pornography.
He was arrested on June 11, 2018 in Myrtle Beach on charges of video voyeurism.
PAST COVERAGE: Bond hearing set for man accused of filming girls in shower while on yacht in Myrtle Beach
Hillard, who owned a yacht called "Yachts O' Trouble," had invited girls onto his yacht and a mother of one of the victims was a chaperone.
The suspect reportedly told the girls to use the shower on his yacht, and one of them saw an iPad sticking out of his duffel bag. The device was set to record.
The mother of one of the girls took the iPad and drove straight to the police station, where officers found dozens of files that spanned years.
His arrest sparked an FBI investigation that involved multiple states and agencies.
Law enforcement discovered that, over the course of eight to 10 years, Hillard had secretly recorded at least 16 child victims at various locations in North and South Carolina, including aboard his yacht, in his homes, in various hotel rooms and elsewhere according to U.S. Attorney for the Western District of North Carolina Andrew Murray.
Court records showed Hillard secretly recorded victims he had hired as babysitters for his young children and used multiple hidden devices to record his victims from different angles while they were using the shower and changing clothes. Records showed some of the victims were as young as five years old.
Hillard's production of child pornography plea carries a minimum sentence of 15 years and a maximum of 30 years in prison, and possession of child pornography carries a maximum prison sentence of 20 years.
The judge has not sentenced Hilliard yet.
Copyright 2019 WMBF. All rights reserved.