Teachers hope signs send clear messages at education rally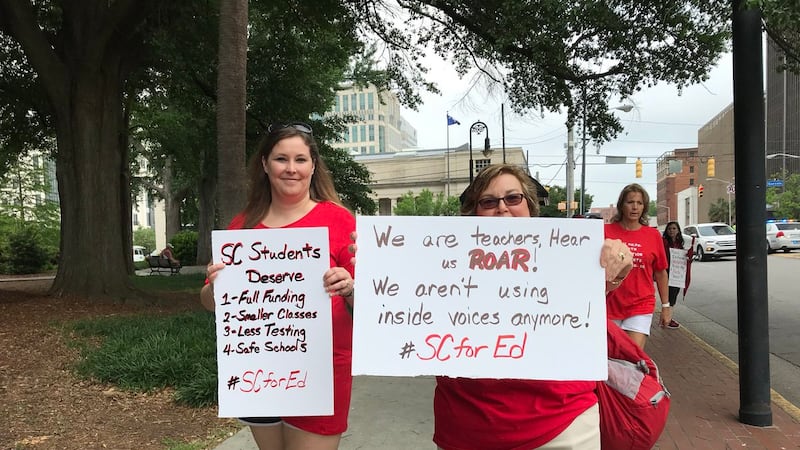 Updated: May. 1, 2019 at 9:49 AM EDT
CHARLESTON, SC (WCSC) - As Lowcountry teachers prepared for Wednesday's education rally at the Statehouse in Columbia, many prepared homemade signs as part of their protest.
CLICK HERE for live coverage.
Teachers are demanding education reform from state lawmakers. They want smaller class sizes, a guaranteed break, less testing for students and better pay.
Various signs made those points.
"My second job paid for this sign!" one of them read.
Another read, "My mommy shouldn't have to work 3 jobs!"
Another had the phrase "Fighting for THEM" with a red heart surrounded by the first names of students.
Thousands of teachers in South Carolina will march from the South Carolina Department of Education building at 9:45 a.m. to the Statehouse grounds where a rally will begin at 10 a.m. After hearing from multiple speakers, participants are expected to line Gervais Street with their signs to send what they hope will be a clear message to state lawmakers.
Copyright 2019 WCSC. All rights reserved.