Three local kids to be featured in Times Square video kicking off Down Syndrome Awareness month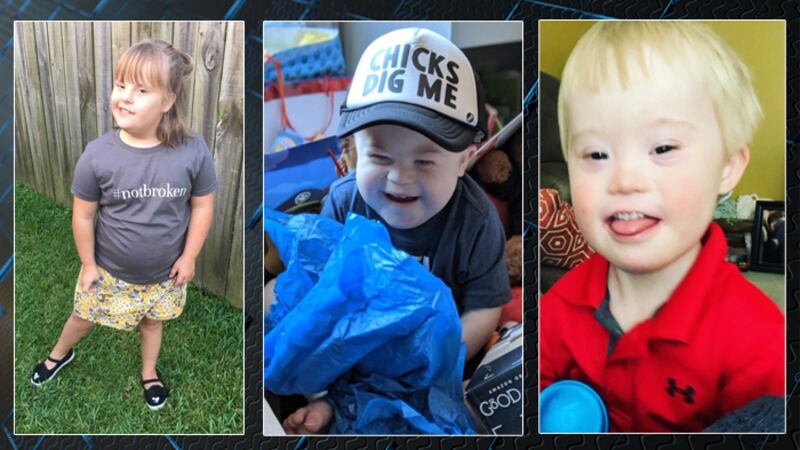 Updated: Aug. 15, 2019 at 9:04 PM EDT
CHARLESTON, S.C. (WCSC) - Three kids in the Lowcountry are hitting the big screen.
The Down Syndrome Association of the Lowcountry says Jude Nichols, Freddie Taylor and Molly Coleman will be on the screen in Times Square in New York City next month.
It's part of the National Down Syndrome Society's annual video presentation and kicks off Down Syndrome Awareness Month.
The organization selected the three children's photos from more than 3,000 entries worldwide.
The Times Square video presentation will be on Sept. 14 with 500 photos appearing in the video.
"Every year, NDSS reminds the world in a big way about the gifts that people with Down syndrome bring to their communities through a special video presentation on a jumbo screen in the heart of Times Square," NDSS officials said."The featured photographs highlight children, teens and adults with Down syndrome working, playing and learning alongside friends and family. These collective images promote acceptance and inclusion, which is the foundation of NDSS and the National Buddy Walk® Program. The video presentation is a reminder of the contributions, accomplishments and value of people with Down syndrome."
Copyright 2019 WCSC. All rights reserved.