13-year-old girl killed in shooting at Atwood, Seminole streets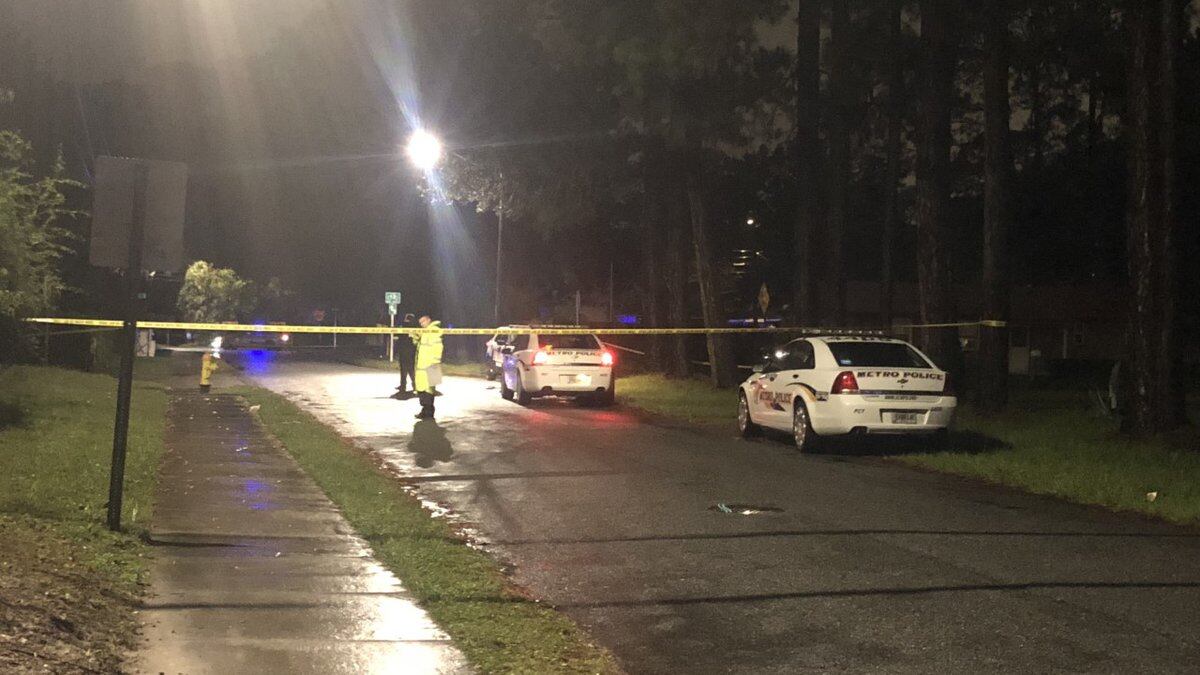 Updated: Nov. 18, 2019 at 4:01 PM EST
SAVANNAH, Ga. (WTOC) - Officers with Savannah Police are investigating a shooting that killed a teenage girl Friday night.
Police say a 13-year-old girl was shot and killed by her 16-year-old boyfriend at Seminole and Atwood streets. That girl was identified as La'Meya Mitchell.
The incident report from Savannah Police says 16-year-old Jeremiah Seaton ran away from the scene and tossed the gun before turning himself in to police at the Central Precinct. He told police he had shot his girlfriend.
Seaton has been charged with murder. Police say Mitchell appeared to be shot in the chest.
The mood in the neighborhood was somber and surreal on Saturday. The girl's mother says she looked for her daughter just moments before she noticed police lights on her street and police in her driveway.
"I looked out and saw my daughter laying down," said April Jones, the mother of the victim. "I didn't know if she was unconscious. I didn't know if she was breathing. I didn't know if she was alive."
She wonders how everything happened so quickly.
"Put down the guns!" Jones pleaded. "Put those guns down!!
She also cautioned young people to listen to their parent's warnings and advice.
"They've either already been there or already seen it," said Jones. "Don't grow up too fast. Stay a child as long as possible.
A domestic violence survivor at the Safe Shelter wanted to share her story in hopes of helping someone else.
Safe Shelter Executive Director Cheryl Branch says this death adds to the number of teenagers who have fallen victim to domestic violence, making it one too many.
"In the past two years, we have had seven teenagers killed in Georgia; that's Dekalb County, Henry County, Barrow, Clayton County and Muscogee County," said Branch.
Following the death of Mitchell, Branch says that brings the number of domestic violence deaths in Chatham County alone to six.
"That's six people that were killed not by automobile accidents, not from cancer, not from some kind of horrible disease, but because they happened to be in a relationship with someone where control was the ultimate goal."
Across the state of Georgia, she says 68 people were killed last year as a result of domestic violence.
"A 17-year-old, an 18-year-old and a 19-year-old, so it's a problem," said Branch.
Branch says they along with the outreach program and follow up after care program have provided services to nearly 1,088 victims of domestic violence and of that number 542 were children.
She says this incident reinforces the need to reach out to the younger generation on what resources are out there to help if they find themselves in a domestic situation.
"I have talked to middle school students and I think that this reiterates the point that we need to do more of that, the schools need to do more," she said.
Until now, she says the youngest person they have seen fall victim to domestic violence was 16-years-old, but even 16 was too young.
For survivor Karen Alston she says she was a victim for over 30 years.
"I can remember the times that I was very frightened and scared I couldn't even call 911 and then I went through the situation where not even the neighbors would call 911," said Alston.
Branch says some signs to look out for are if a child is isolating themselves, any bodily harm like bruises or scratches and for parents to really know their child and who they're friends with and who they are around.
Police say the investigation remains active and ongoing.
Copyright 2019 WTOC. All rights reserved.