S.C. deputy killed in the line of duty was veteran, family man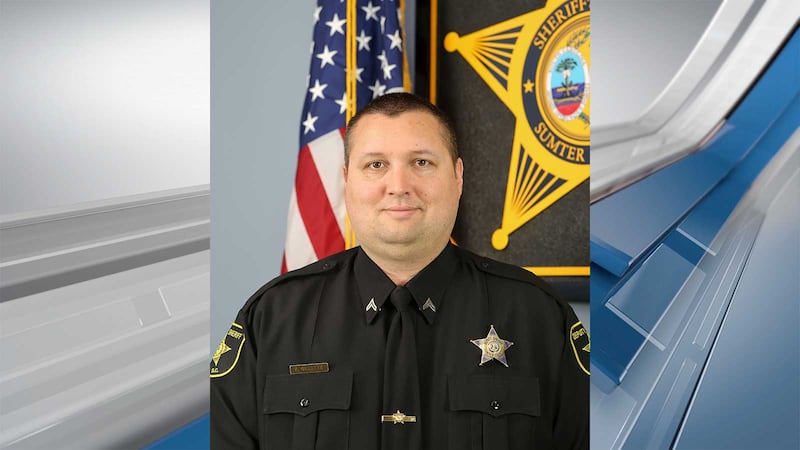 Published: Feb. 25, 2020 at 11:32 PM EST
SUMTER, S.C. (WIS) - The suspect involved in Tuesday's officer-involved shooting, which killed a Sumter County deputy, has been identified.
Terry Hasty, 56, was identified as the man who exchanged gunfire with the Sumter County Sheriff's Office on Tuesday.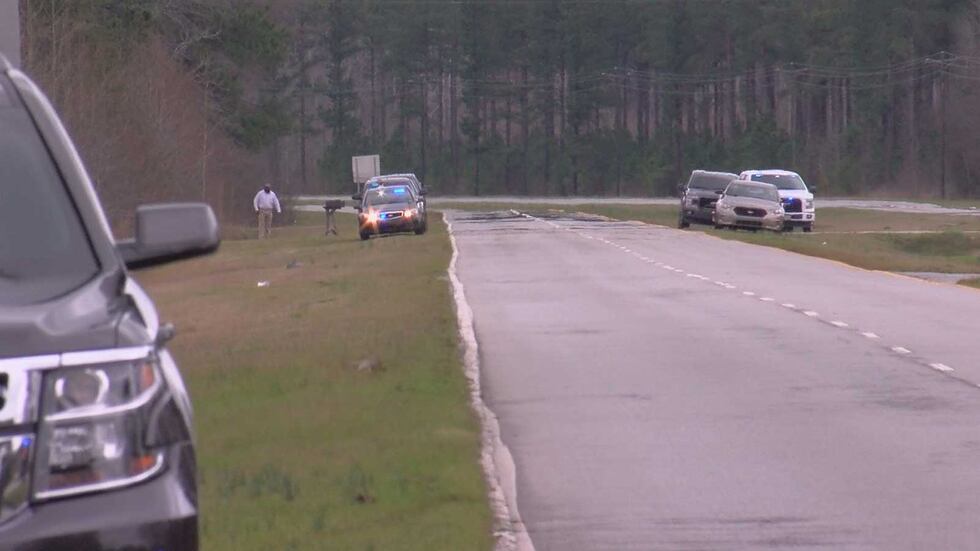 The shooting happened around 11:30 a.m. Tuesday at a home on Thomas Sumter Highway (U.S. 521) in Dalzell. That's just east of Shaw Air Force Base.
The deputy, Cpl. Andrew Gillette, was with other deputies when they tried to serve a detention order and eviction notice. That's when Hasty opened fire, hitting Gillette in the chest, Sheriff Anthony Dennis said.
Deputies returned fire and shot Hasty, who died at the scene. An autopsy for Hasty will be performed at the Medical University of South Carolina.
Crews rushed Gillette to the hospital, but despite the fact he was wearing a bulletproof vest at the time of the shooting, he died from his injuries, the sheriff said.
No other deputies were injured.
Flags are flying at half staff outside the sheriff's office.
"He served honorably," Dennis said of Gillette. "He loved law enforcement. He loved the Sumter County Sheriff's Office. He's truly going to be missed by this office and by myself, too."
Gillette served in the U.S. Air Force for 12 years before he went into law enforcement in Sumter County in 2013. He had been stationed at Shaw Air Force Base during his time in military service.
"I married a local girl and just stayed here," Gillette was quoted as saying in a post on the SCSO Facebook page from 2018.
He is survived by his wife and 11-year-old son, the sheriff said. Gillette was 37 years old.
"Everyone here loved him," Dennis said. "He always had a smile on his face and he loved what he did -- serve and protect."
The corporal was part of the county's Civil Process Division, and serving an eviction notice like he did Tuesday was a normal part of his daily routine, Dennis said.
A spokeswoman for Gillette's wife also spoke at Tuesday's news conference.
Gillette's wife said her husband was living his dream. He came from a long line of law enforcement officers in his family.
The spokeswoman said his wife is taking comfort in their law enforcement family, and in her faith.
To donate to Gillette's family, click or tap here to visit Serve and Connect, and specify the donation is for the Corporal Andrew Gillette Memorial Fund. The sheriff said 100 percent of the proceeds will go directly to Gillette's family.
Just before the news conference began Tuesday afternoon, law enforcement lined the street in front of the Sumter County Sheriff's Office in a solemn moment.
Many deputies were seen crying and hugging each other. People saluted a line of sheriff's office vehicles as they passed.
The South Carolina Law Enforcement Division (SLED) is handling the investigation. The Sumter County Coroner's Office is also assisting with the investigation.
Officials have blocked off U.S. 521 near Four Bridges Road but it should reopen soon.
The last time a deputy was killed in the line of duty in Sumter County was in 1996, when a suspect shot Sgt. Charlie Kubala. The suspect has been sentenced to death for that shooting.
This story will be updated.
Copyright 2020 WIS. All rights reserved.