Eastbound lanes of I-26 near I-526 merge reopen after crash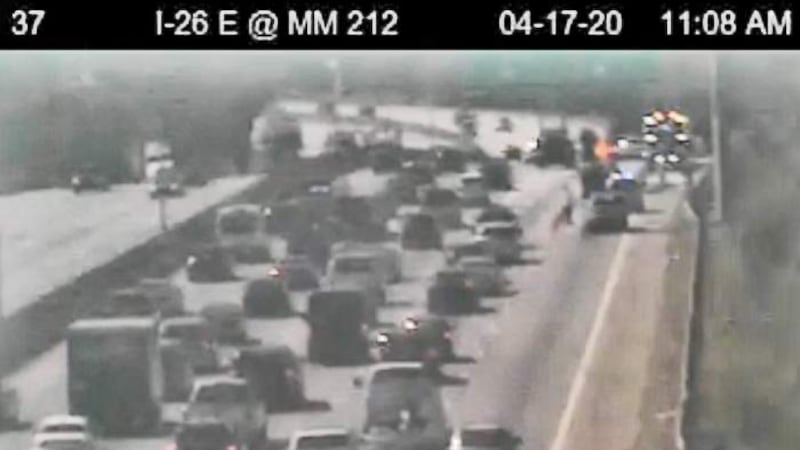 Updated: Apr. 17, 2020 at 10:10 AM EDT
CHARLESTON, S.C. (WCSC) - All eastbound lanes of I-26 near the I-526 merge have reopened after a crash with injuries earlier Friday morning.
The crash was reported at 8:52 a.m., and blocked multiple lanes. For a short time, all lanes were blocked, but then the two left lanes were reopened.
All lanes reopened shortly after 11 a.m. At 11:08 a.m., crews were seen moving cones in the two right lanes of the interstate.
Injuries have been reported, but the extent of the injuries was not immediately clear.
Highway Patrol Lance Cpl. Matt Southern said tow trucks were at the scene working to clear debris and remove the damaged vehicles.
Emergency vehicles are also on the scene forcing drivers to merge to the two left lanes.
Copyright 2020 WCSC. All rights reserved.