Tips to prevent hot car deaths with summer heat in full swing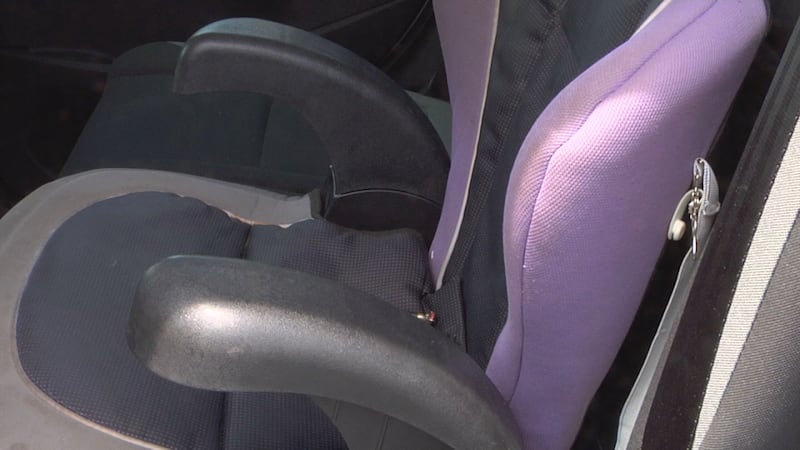 Updated: Jul. 15, 2020 at 9:14 AM EDT
MYRTLE BEACH, S.C. (WMBF) - With the summer heat in full swing, officials are urging drivers to check twice before leaving your car.
The National Highway Traffic Safety Administration shows 54% of hot car deaths happen after someone forgets a child in the car.
Cars can reach extraordinarily high temperatures, and there's a difference in children overheating versus adults.
NHTSA also shows the number of children dying from a heat stroke by either being left or trapped in cars has increased over the years.
For example, a graph from kidsandcars.org shows in 2016, 39 U.S. children age 14 and under died from car heatstrokes. Last year, that number was 53.
South Carolina Highway Patrol Cpl. Sonny Collins said there have been eight pediatric car heatstroke deaths in the U.S. this year.
While there haven't been any in South Carolina, there are simple things to do to make sure we keep it that way.
First, check your car before leaving. NHTSA also recommends locking your car because unattended cars are the second leading cause of heatstroke in children
In fact, the first child to die from heatstroke this year died after climbing into a car without his family noticing.
NHTSA added temperatures inside a car can reach 110 degrees even if the outside temperature is as low as 57 degrees.
Myrtle Beach Fire Cpt. Jon Evans explained why children are at a greater risk inside a hot car compared to an adult.
"Well with kids, their heating systems doesn't work the same as adults. They aren't able to regulate heat, that's why they sweat differently than an adult does, so that's why for them it is a little different when they get hotter," Evans said.
Even if you don't have children of your own, you can help prevent hot car deaths.
If you see a child in a car NHTSA suggests two things:
Check to see if the child appears to be okay and try locating the parent or guardian

If the child doesn't appear responsive or is in distress, try to get inside to help.
Evans said if you do happen to find someone who appears to be in danger, do what you can to help them.
"Same thing with a pet, ya know. If it's a locked door or window or something like that we will do whatever we can to save that life cause that's more important than physical things," Evans said.
In the Palmetto State, we have a Good Samaritan Law.
In February 2016 former South Carolina Gov. Nikki Haley signed a law allowing a Good Samaritan to break a window to rescue a child or vulnerable adult if he or she believes the person will suffer from immediate harm. Also, it protects the Good Samaritan from having a lawsuit filed against them.
The law does require the person to first call 911 before they attempt to break the window. The law does not apply to pets left inside a hot vehicle.
In the law, it mentions this wouldn't be applicable if gross negligence applies. According to Gilman & Bedigian Trial Attorneys, the term negligence is typically actions that don't rise to the standard of reasonable behavior.
They provided an example saying that negligence would exist in a Good Samaritan case if the person knowingly or should have known by them intervening, it would injure the person they were trying to help.
Copyright 2020 WMBF. All rights reserved.