CofC says provost's husband killed in early-morning robbery in downtown Charleston
Updated: Jul. 17, 2020 at 4:28 PM EDT
CHARLESTON, S.C. (WCSC) - The president of the College of Charleston says the school's provost and her husband were the targets of an early-morning robbery attempt that ended with the fatal shooting of her husband.
Provost and Executive Vice President of Academic Affairs Suzanne Austin and her husband, Tom DiLorenzo, were targeted in an attempted robbery near King and Clifford Streets, several blocks south of the main campus, CofC President Andrew Hsu said in a statement sent to the campus Friday afternoon.
"During the robbery attempt, Tom was shot and subsequently died," Hsu said. "Suzanne was not physically injured."
Charleston County Chief Deputy Coroner Bobbi Jo O'Neal confirmed Friday afternoon that DiLorenzo, 63, died at 6:50 a.m. from a gunshot wound.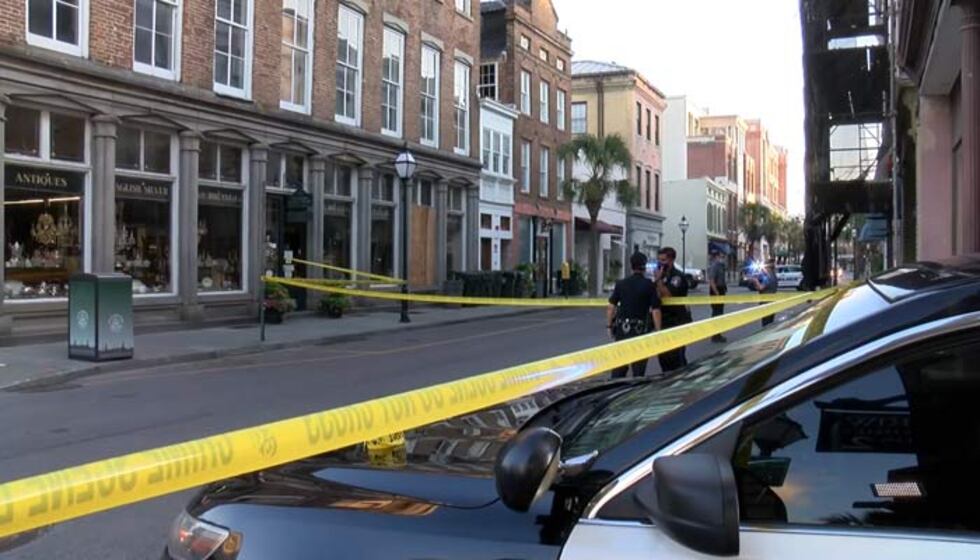 Police say the couple was walking near the intersection of King and Clifford Streets at approximately 6:15 a.m. when two men approached. One of the men was armed with a handgun and demanded money, police spokesman Charles Francis said.
On Friday evening, police released pictures of a vehicle sought in connection to the incident. Investigators are looking for a silver, 2005 Acura TL with SC Tag: SPM 409 and VIN: 19UUA66285A068740.
Police said at this time it is believed the vehicle was occupied by three males possibly in their mid to late-teens.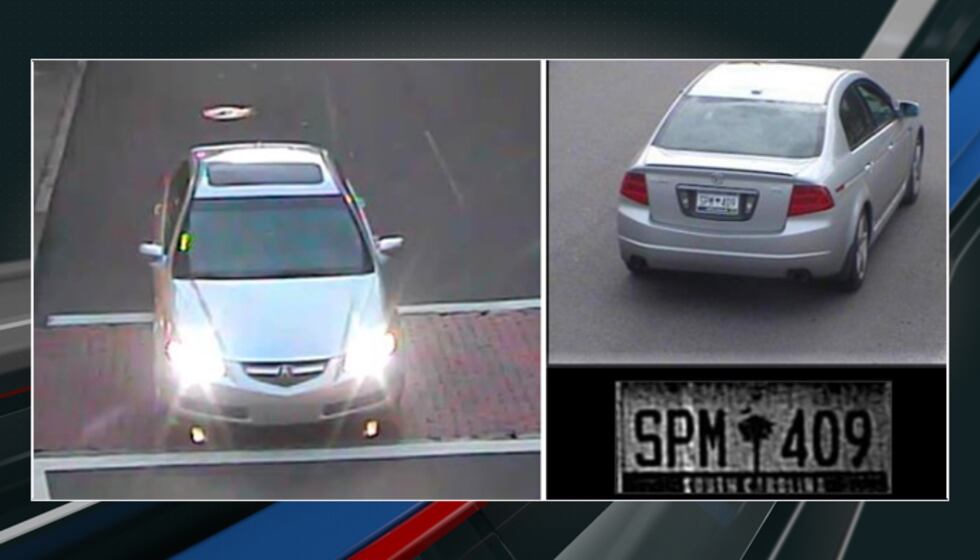 Antique shop owner Andrew Slotin said the victim staggered to and collapsed near his store.
"I mean a person making a walk, we all love to walk In this great city of Charleston. The last thing you would expect is to have a random act of violence like this," Slotin said.
Slotin said surveillance cameras at his business captured part of the crime. He said there were no words to describe what he saw on the video.
Police Chief Luther Reynolds said agents from the state law enforcement division and Charleston County deputies are assisting with the investigation. Those agencies also are helping with patrols on lower King Street.
"There's certain people in a community, that's a very small number of people who are disproportionately responsible for the violence in our community," Reynolds said. "These people belong in jail."
Mayor John Tecklenburg released the following statement on DiLorenzo's killing:
Today, all of Charleston was shocked and horrified by the senseless murder of Tom DiLorenzo, in a cruel act of violence that has no place in our city.
Our hearts go out to Mr. DiLorenzo's family and friends, and to the whole College of Charleston community at this terrible time.
Chief Reynolds reports that this was a tragic, isolated incident, and that his officers are working now to identify the perpetrators. Neither the City of Charleston nor our Police Department will rest until the people who committed this terrible crime have been brought to justice.
Hsu called the act of violence against one of CofC's community members "deeply unsettling," and encouraged students, faculty and staff members who may feel unease or anxiety as a result of this incident to seek support through our student Counseling Center or the college's Employee Assistance Program.
Hsu said the couple had only moved to Charleston a few weeks ago and that DiLorenzo had recently retired from the University of North Dakota in June after serving there as provost and vice president of academic affairs for seven years.
"Tom was celebrated not only for his collaborative leadership style, but also his belief in experiential learning and how the city of Grand Forks served as an extension of the UND classroom," Hsu said. "Given time, Tom would have seen parallels of that dynamic here in Charleston as well."
The University of North Dakota posted on their Twitter account that they are "absolutely devastated by this unthinkable tragedy."
The investigation is ongoing.
Anyone with information on the incident is asked to call the Charleston Police Department's on-duty detective at 843-743-7200 or Crime Stoppers of the Lowcountry at 843-554-1111.
Copyright 2020 WCSC. All rights reserved.