Nancy Mace donates plasma after recovering from COVID-19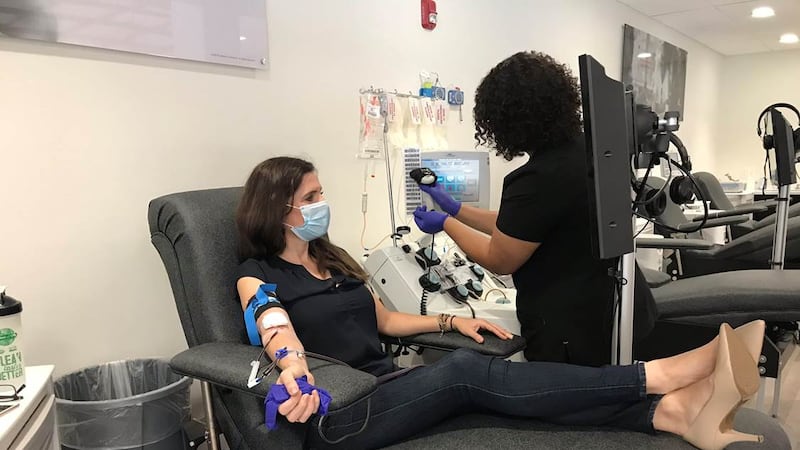 Published: Jul. 31, 2020 at 12:53 PM EDT
CHARLESTON, S.C. (WCSC) - Representative Nancy Mace donated her plasma to South Carolina nonprofit, The Blood Connection, to help current COVID-19 patients in their recovery Friday.
According to The Blood Connection, studies suggest that using plasma has some success in reducing symptoms and death in past coronavirus outbreaks.
Mace said she's been a longtime blood donor and, because so many people are testing positive for COVID-19, she wanted to step up to help. "The information I learned about convalescent plasma and being recovered from COVID-19 really inspired me to come here today and do this," Mace said. "And, I'm not just going to do it one time, I'm going to continue to do this for as long as I can and as long as it's helpful to other patients who are in real need."
Mace said Coronavirus not only affected her, but one of her children as well.
"I was very sick. At one point I struggled to catch my breath. That day my son said to me as he helped me: 'Mommy, you sound like Darth Vader when you breathe…' I would not wish this virus on anyone."
Mace thanked our frontline workers at health facilities.
She also encouraged everyone to wash their hands, social distance and wear a mask.
Copyright 2020 WCSC. All rights reserved.