Gov. McMaster orders flags to be lowered to half-staff for actor Chadwick Boseman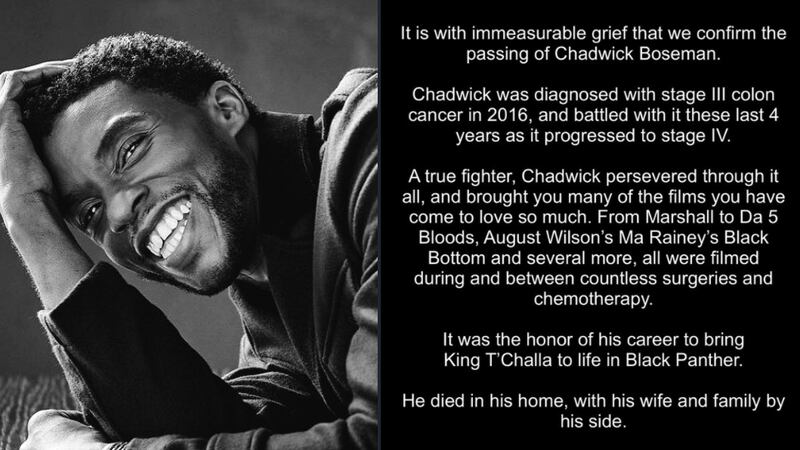 Updated: Aug. 29, 2020 at 1:57 PM EDT
CHARLESTON, S.C. (WCSC) - Flags atop the Statehouse to be lowered to half-staff Sunday from sunrise to sunset in memory of Chadwick Boseman, South Carolina Governor Henry McMaster said in a tweet.
Boseman, perhaps best know for his role as the Marvel superhero Black Panther or Jackie Robinson in 42, died from complications relating to four year battle with colon cancer.
Born and raised in South Carolina, McMaster said in a tweet that he was ordering the lowering of the flag "to honor the life, contributions and memory of a truly extraordinary son of South Carolina."
"As his Hollywood career boomed, though, Boseman was privately undergoing "countless surgeries and chemotherapy" to battle colon cancer, his family said in a statement announcing his death at age 43 on Friday. He'd been diagnosed at stage 3 in 2016 but never spoke publicly about it", the associated press said.
Copyright 2020 WCSC. All rights reserved.