SUV crashes into Walterboro home, child pulled safely from rubble
Updated: Sep. 9, 2020 at 6:55 PM EDT
WALTERBORO, S.C. (WCSC) - A Walterboro woman got the scare of her life, when an SUV crashed into her home, covering her daughter in the rubble.
It happened on August 25 on McTeer Street. Chiffon McNeil says the family was asleep when she heard a boom around 7 a.m.
"I heard my son start screaming and I was running to his room and it was a truck in my house," McNeil said Wednesday. "She was all the way in, it wasn't like she just tapped my house, she was like, her whole car was in the house, period."
McNeil then saw her daughter under the rubble in the bedroom.
"When I said DeNiyah get up, get up, DeNiyah said mama I can't move, and that really like took my breath away, like my daughter's telling me I can't move," McNeil said. "I had to literally get everything, all the glass, all the bricks, all of the debris off of her, it was like around her neck."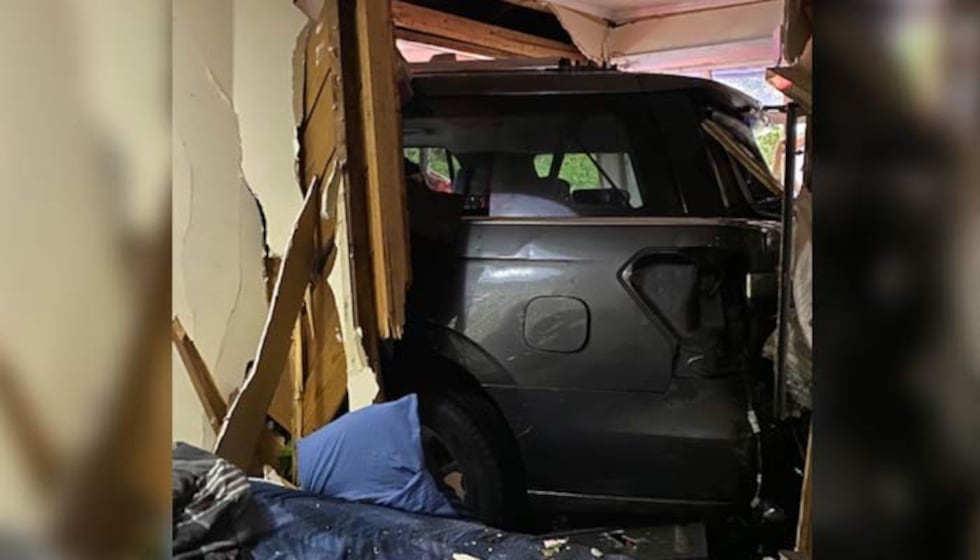 Police say the driver of the SUV was McNeil's neighbor who lives across the street. She told police she put the in reverse and before she could stop, she hit the house.
"I find it very amazing that my son and my daughter weren't killed because her vehicle actually hit my son's bed and it knocked literally everything, the brick, the glass, the windows," McNeil said. "Everything was on top of my daughter so by the grace of God they were covered."
Police did not file any charges against the driver who hit the house.
McNeil was renting the house.
She says a local agency put her up in a hotel while she tries to find a new place to live.
Copyright 2020 WCSC. All rights reserved.