SLED investigating N. Charleston officer-involved shooting; 3 officers on paid leave
Updated: Oct. 15, 2020 at 6:48 PM EDT
NORTH CHARLESTON, S.C. (WCSC) - North Charleston Police say three of its officers who were involved in a shooting incident early Thursday morning are on paid administrative leave.
Deputy Chief Scott Deckard confirmed that three officers were involved in the early-morning incident on Patriot Boulevard near Ashley Phosphate Road. The South Carolina Law Enforcement Division is investigating the shooting.
SLED agents say one person was wounded during a confrontation between police and a subject who had been presenting what looked like a firearm.
A suspect, whose identity has not yet been released, was shot during the incident and has been taken to an area hospital with non-life-threatening injuries, according to SLED spokesman Tommy Crosby.
Deckard said officers responded to the area to investigate a report of a disturbance.
Witnesses reported several law enforcement agencies, including Charleston and Dorchester County deputies also at the scene early Thursday morning at a mobile park in the area.
A man who lives at the nearby Gables Mobile Home Park said he saw the shooting from his window, heard about 15 shots and saw an officer leaning over the apparent suspect.
Resident Jennifer Cabrera said she was awakened by the commotion.
"We heard the 'pow pow pow' and then we woke up," she said. "We went down from the back door and we saw a lot of police and kind of went down there."
Another resident said he was inside his mobile home when the shooting began.
"A blue light was flashing at my window and right after that I heard 'bam, bam, bam, bam,'" Ron Hinson said. "And I was thinking fireworks, but then the blue light registered and I said, 'No way.'"
Hinson said he went to his window to get a better look.
"The officer was kneeling next to the victim and he stayed there and he just got up and stayed right with him," he said."I didn't know if he was giving first aid or what."
Authorities closed all westbound lanes of Patriot Boulevard. The investigation into the incident is continuing.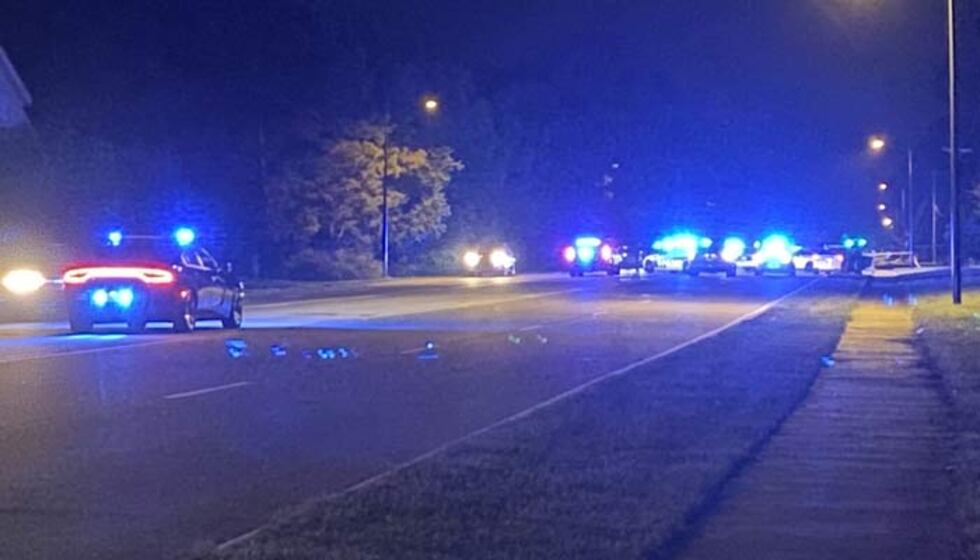 The incident in North Charleston is the 41st officer-involved shooting in South Carolina this year and the second involving the North Charleston Police Department.
In 2019, SLED said there were 45 officer-involved shootings in the state and one in North Charleston.
Copyright 2020 WCSC. All rights reserved.