S.C. deputy dies after crash during I-85 traffic stop, sheriff says
Updated: Oct. 20, 2020 at 11:20 PM EDT
GREENVILLE COUNTY, S.C. (WYFF/WCSC) - The Greenville County Sheriff's Office confirmed one of its deputies died after a crash that took place Tuesday during a traffic stop.
"With a broken heart, that we confirm tonight that a deputy with our agency identifies as Master Deputy Conley Jumper has passed away as a result of an incident that occurred on 85 earlier this afternoon," Greenville County Sheriff Hobart Lewis said at a Tuesday night news conference.
The three-vehicle crash sent Jumper and two other deputies along with at least two others to the hospital. The other deputies are expected to recover, Lewis said.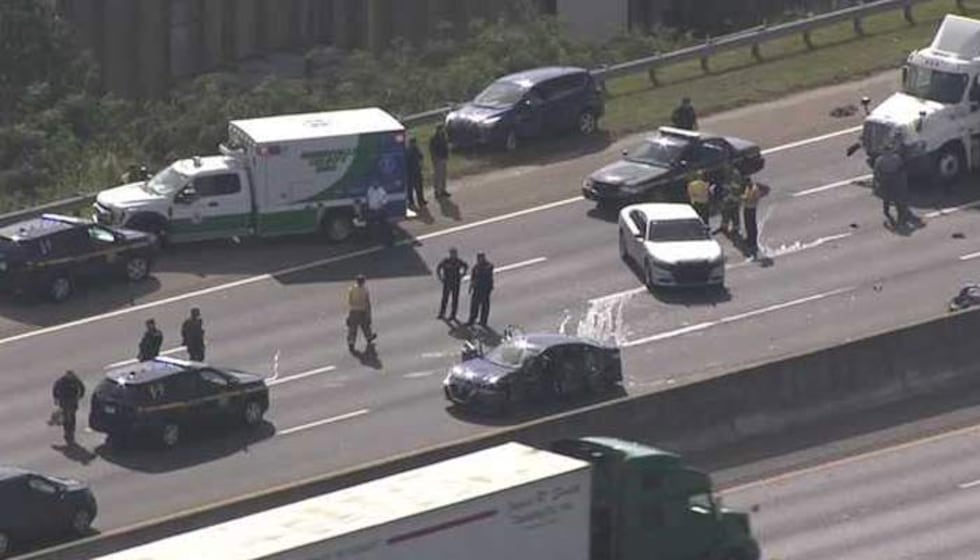 Lewis said that just before 3 p.m. a deputy conducted a traffic stop in the northbound lanes of I-85 near White Horse Road. At some point, at least one person inside that vehicle got into a fight with the deputies.
"During that struggle, which was centered in and around the suspect's vehicle, we have learned that the vehicle proceeded to accelerate ultimately colliding with a tractor trailer on the interstate," Lewis said. "The exact sequence of events is still unclear, but we do know that another deputy's patrol car also collided with the suspect vehicle around that time."
Lewis said the occupants from the suspect vehicle are also expected to recover. Deputies have not released the names of the people stopped or whether charges will be filed.
The South Carolina State Law Enforcement Division and the South Carolina Highway Patrol are investigating the incident, he said.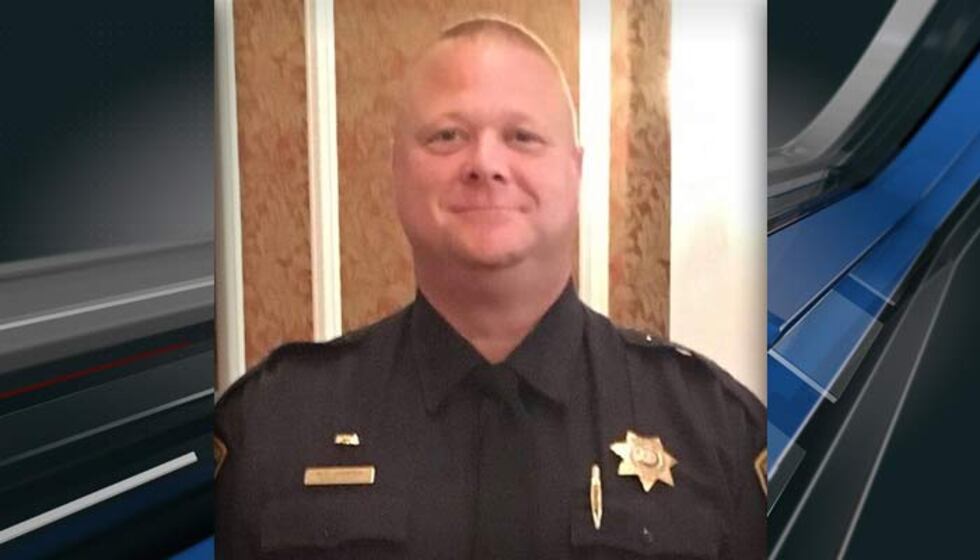 Lewis became emotional talking about Jumper during the news conference.
"Everybody loved Jumper as a man of integrity and passion," Lewis said. "When I say passion, I mean the man was a dedicated lawman. He was truly larger than life, literally and figuratively. At 6-foot-4, he was a gentle giant who always wore a contagious smile."
Lewis said the record should accurately reflect Jumper's "uncanny leadership," and said that from that point on, he would refer to the fallen deputy not as Master Deputy Jumper but Sgt. Jumper.
Jumper spent almost 28 years with the sheriff's office.
"He spent his last years on the agency's interdiction team, where he received numerous accolades, including multiple Distinguished Service Awards," Lewis said. "He had more certifications and instructed more classes than anyone could count, but that's because he strived to be the best deputy he could be. He was a tireless worker and loving friends. He will be missed dearly by everyone who had the pleasure of knowing him."
Lewis's voice broke and he paused as he announced Jumper's End of Watch as Oct. 20, 2020.
Jumper is survived by his wife and daughter, his parents and sister.
Funeral arrangements have not yet been confirmed.
This is a developing story. Check back for updates .
Copyright 2020 WCSC. All rights reserved.