Georgetown County School District rejects COVID test kits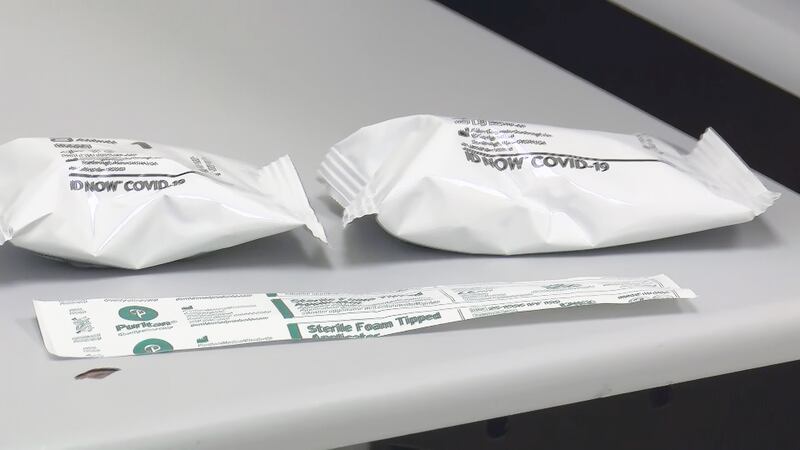 Updated: Dec. 2, 2020 at 8:31 PM EST
GEORGETOWN COUNTY, S.C. (WCSC) - The Department of Health and Environmental Control and the South Carolina Department of Education are working to distribute rapid COVID testing kits to schools around the state. While several school districts have said they will opt in to the test kit distribution, others are not.
The Georgetown County School District would have qualified for hundreds of rapid covid testing kits but the school board voted to not accept the offer during Tuesday's board meeting.
The district's head nurse, Ashley McCall, suggested the kits offered some advantage but ultimately would create more problems and recommended the board not accept them at this time.
The rapid test is most accurate when a patient has symptoms. McCall says 90 percent of school age students do not develop symptoms, and if they are displaying symptoms it could be a dozen different diseases common to young people.
There is also a logistical problem.
School nurses would have to put on full personal protective gear which the district doesn't have and the whole process would take at least 45 minutes, according to McCall. Additionally, the rooms where the testing would have been done would have to be cleaned and left empty for at least an hour.
McCall says the testing kits would actually make their current mitigation efforts more difficult and would potentially expose school nurses to the coronavirus.
The district can still opt in if they would like, but they will have to take on all of disease reporting technicalities and develop a process for dealing with biomedical waste.
Copyright 2020 WCSC. All rights reserved.