Rep. Wendell Gilliard says now is not the time to send teachers, kids back to school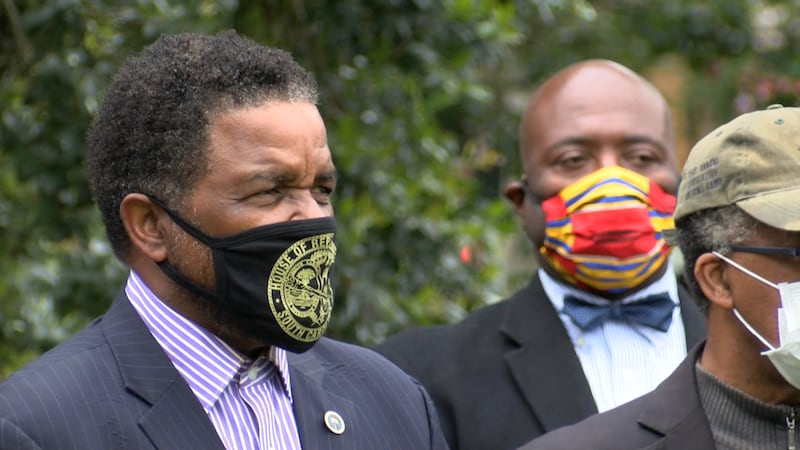 Updated: Dec. 31, 2020 at 6:36 PM EST
COLUMBIA, S.C. (WCSC) - Rep. Wendelll Gilliard says now is not the time to send teachers and kids back to school since the COVID-19 pandemic is continuing with increasing rates of cases.
"We should not have our teachers and students go back into an environment when we know that the COVID-19 danger level is still at an all-time high," Gilliard said in a letter to State Education Superintendent Molly Spearman on Thursday.
"All of us would agree that we want our children back in school to get the best education possible and that's a 'no brainer!'" Gilliard said.
Before Christmas, State Education Superintendent Molly Spearman gave an interview in which she said schools need to offer an in-person option.
"Students need to be back five days a week, but I do believe families need a choice," Spearman said. "All school districts, I say this every day to them, 'You need to be offering two options. You need to be offering an in-face option, five days preferably, and you need to offer a virtual option.'"
In Gilliard's letter to Spearman, he said people are still getting sick and dying from COVID-19, and said that teachers and school employees should all be vaccinated before returning to school.
"Now that there is a light at the end of the tunnel by virtue of the vaccine, shouldn't we wait until most if not all the teachers and other school employees are vaccinated before we send our public school staff and students into harm's way?" Gilliard said.
Charleston and Beaufort County School Districts plan to resume in-person classes on Monday, the first day back after winter break. Dorchester District Four is set to reopen in its hybrid mode while six others plan to temporarily come back fully virtual: Berkeley, Colleton, Dorchester District Two, Georgetown, Orangeburg, and Williamsburg County School District.
Earlier this month, Gov. Henry McMaster said he was not happy with the idea of schools coming back to just a virtual platform. He said more than $400 million in CARES Act funding has been given to schools to help them reopen. That number includes $84 million announced earlier this month.
Copyright 2020 WCSC. All rights reserved.