Haley on former President Trump: 'We shouldn't have followed him'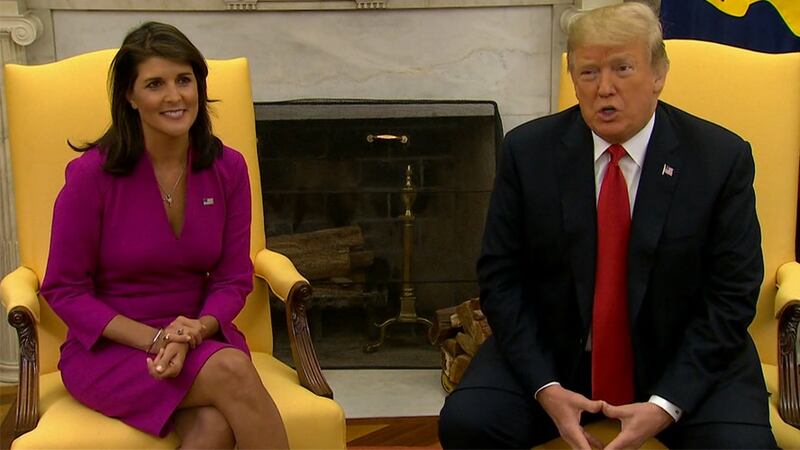 Published: Feb. 12, 2021 at 11:48 AM EST
WASHINGTON (WCSC/CNN) - Former South Carolina Gov. Nikki Haley condemned former President Donald Trump for his role in the Jan. 6 Capitol riots.
Haley, who was also the United States ambassador to the United Nations under Trump from 2017 to 2018, said Trump "let us down" in an interview published Friday on Politico.
"We shouldn't have followed him and we shouldn't have listened to him," Haley said.
Haley said she had to turn away from the president's Jan. 6 speech because she feared bad things would happen. She compared January's violence to the deadly 2017 Charlottesville, Virginia rally.
Still, Haley says trying to impeach Trump is a "waste of time." She believes that Trump's accountability would come from isolation resulting in a loss of political viability.
Copyright 2021 WCSC/CNN. All rights reserved.