Captain's Comic Expo unites comic book fans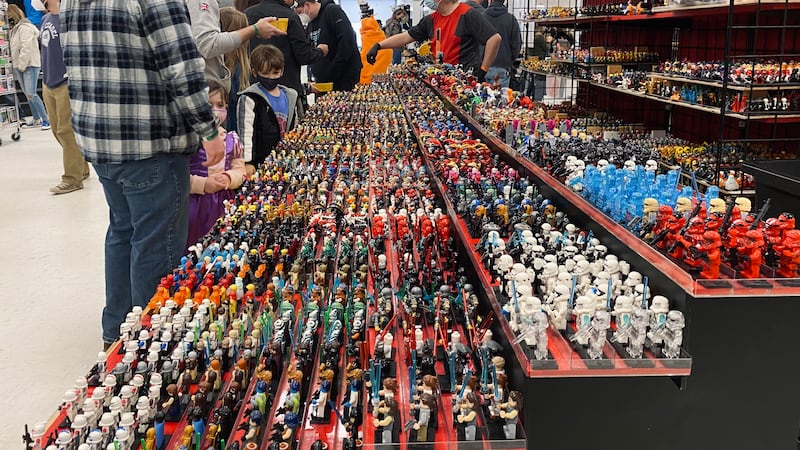 Updated: Feb. 21, 2021 at 1:08 PM EST
CHARLESTON, S.C. (WCSC) - An annual two-day celebration of comic book culture is happening in Mount Pleasant.
Captain's Comic Expo website says it features more than 100 exhibits including classic and modern comic books, artwork, artisans, cosplay and more.
The event is hosted by comic book store, Captain's Comics and Toys located in Charleston. Owner of the store and event organizer, Mike Campbell, created the expo 13 years ago.
"My favorite part of doing this is looking around and seeing people smiling and having fun," Campbell said. "They are buying things and getting to feel a bit normal in a year where normal has been very hard. You're seeing kids out here they are meeting princesses, guys out here and they're feeling like big kids because they bought that Spiderman toy they used to have as a child. It's very gratifying to put six months of work into an event and you get to see it touch so many lives."
The last day for the expo is Sunday. It's open from 10 a.m. to 5 p.m.
Tickets are $15 for a one-day ticket and they are available at the door. It was $20 for a two-day ticket. Children who are 10 and under can get in free with a paid adult.
The event website says masks are required, temperature checks will take place and there will be capacity adjustments.
There is also a silent auction to help raise money for the Lowcountry Orphan Relief.
The expo is taking place at the Omar Shrine Temple at 176 Patriots Point Road in Mount Pleasant.
Copyright 2021 WCSC. All rights reserved.