'This guy was huge!': Hiker comes across large snake in S.C. park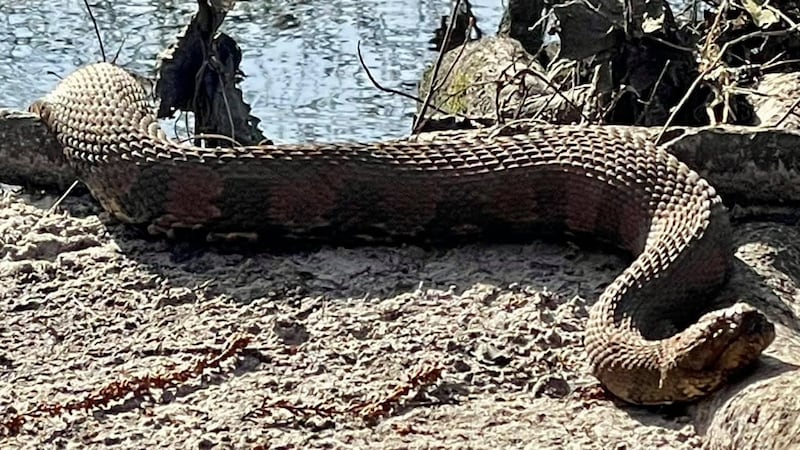 Updated: Mar. 12, 2021 at 9:45 AM EST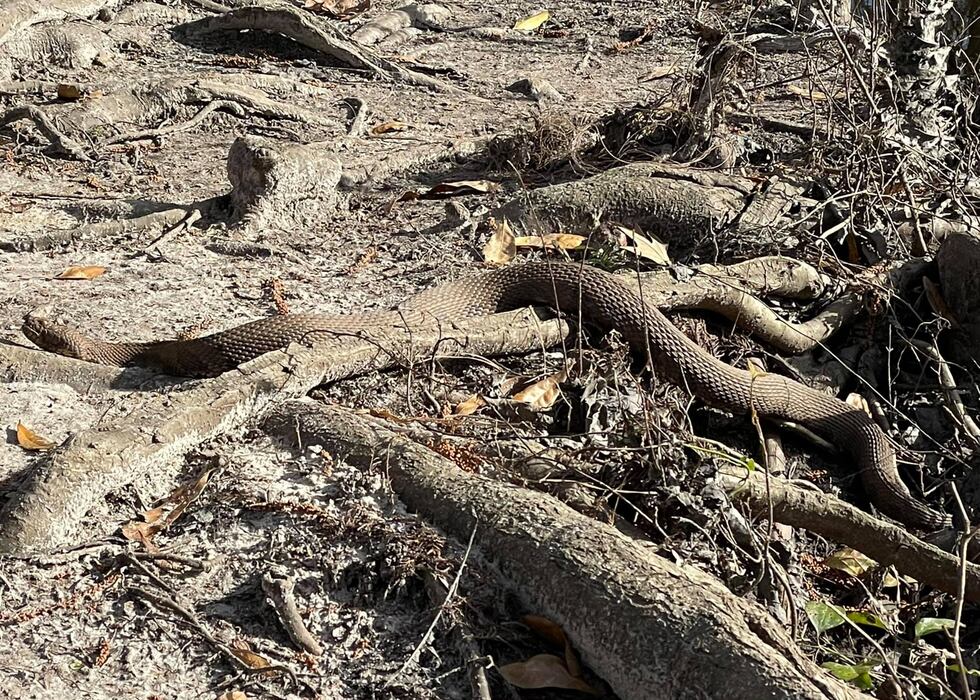 FLORENCE, S.C. (WMBF) – Indiana Jones would have run in the opposite direction!
A hiker came across quite the large snake while hiking at Jeffries Creek Park in Florence recently.
"This guy was huge!" Meredith Langley exclaimed in a Facebook post shared in the group South Carolina Hiking, complete with photos of the slithery creature.
Langley took note of how well the snake blended in with its surroundings.
"This was a good teaching opportunity and example for my own kids who forget not to run ahead of me on trails!" Langley wrote in her post.
Greg Lucas, with the South Carolina Department of Natural Resources, said it's a non-venomous brown water snake, or Nerodia genus.
Lucas said these water snakes are very heavy-bodied and might appear bigger than they really are. He added that adult water snakes generally range in length between 30 and 60 inches.
Langley said she and her children hike in the park several times a week and have come into contact with copperhead snakes in the past. She noted the area is also a known habitat for both water snakes and water moccasins.
Langley said the snake she saw was probably at least four feet in length fully extended. She added it was "wholly unafraid of us."
"It watched me with stillness and reserve, and without aggression or fear. That told me that this creature knew with certainty that it was capable of defending itself if needed, but it need not exert that energy unnecessarily," Langley said.
She said she felt honored to be able to see the creature before quietly leaving it alone.
"That area is its home, not ours, and my children and I maintain that respect and reverence anytime we are out in nature," Langley said.
Copyright 2021 WMBF. All rights reserved.