'It's time to regain control': Sen. Graham introduces legislation seeking to reform southern border policies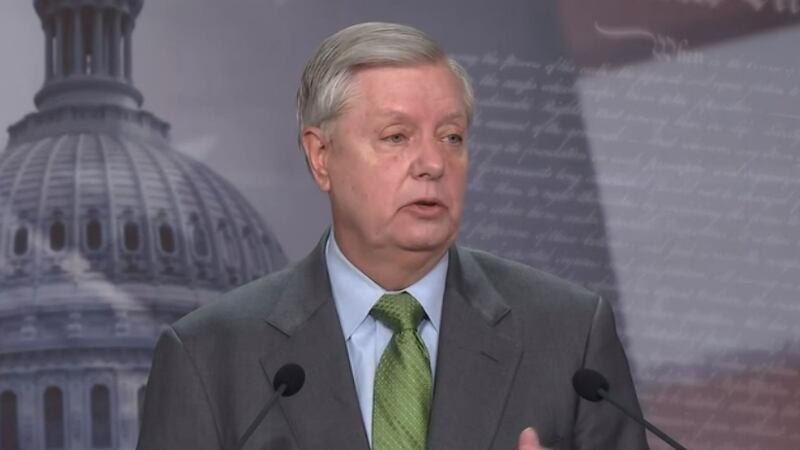 Updated: Mar. 24, 2021 at 12:07 PM EDT
WASHINGTON, D.C. (WMBF/AP) – U.S. Sen. Lindsey Graham introduced legislation Wednesday that seeks to reform policies as they pertain to the country's southern border.
According to information from the South Carolina senator's office, the Secure and Protect Act of 2021 looks to reform "broken policies and stop abuse of our asylum laws."
Graham laid the blame for border problems at the feet of President Joe Biden, noting that one of his first acts upon taking office was eliminating former President Donald Trump's "Remain in Mexico" policy.
"The Biden Administration has lost control of the southern border," Graham said during a news conference introducing the legislation. "It's time to regain control and you have to deal with the dynamic that led to the border being overrun."
According to Graham, the major provisions of the Secure and Protect Act of 2021 include:
· Asylum applications from residents of the Northern Triangle or countries that border it would be filed at refugee processing centers, not in the United States. These centers would be established in Central America and Mexico.
· Modify U.S. law to allow families to be held together safely for longer than the 20 days currently allowed by the Flores decision. Requires families to be processed swiftly as priority cases.
· Appoint 500 new immigration judges and requisite support staff to reduce the current backlog of cases.
· Unaccompanied minors (UAC) from Central America would be treated the same as minors from Canada and Mexico. This would allow the United States to return all UAC to their country of origin after appropriate screening.
"The current situation at our southern border is beyond a crisis," Graham said. "The border will continue to be overrun unless the Biden Administration changes course."
West Wing aides privately acknowledge they were caught off guard by the surge of migrants at the border and the resulting media furor, the Associated Press reported.
On Thursday, Graham brushed off insinuations that issues at the border are due to Trump-era policies.
"This is not a seasonal event. Trump's got nothing to do with this. This is not Trump's fault. That's a bunch of BS. This is policy choices that were ill conceived that have blown up in (the) Biden Administration's face," he said.
Copyright 2021 WMBF. All rights reserved.