Beloved Charleston restaurateur Martha Lou Gadsden dies
Updated: Apr. 1, 2021 at 3:46 PM EDT
CHARLESTON, S.C. (WCSC) - Martha Lou Gadsden, whose modest soul food restaurant became a staple in the Charleston food scene for four decades, has died, her family confirmed.
Gadsden died Thursday morning at the age of 91, according to her oldest daughter, Joyce Taylor.
Her Morrison Drive restaurant, Martha Lou's Kitchen, served her Lowcountry cooking for 37 years before closing in September. The restaurant was forced to shut down when the land on which it stood sold to a developer.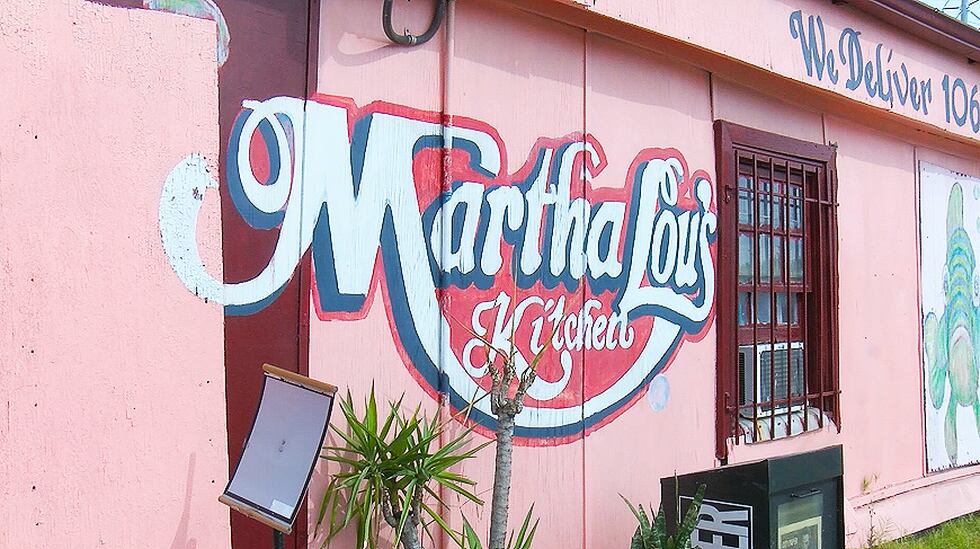 At the time of her restaurant's closing, Gadsden said she was "too old" to get started again.
"When I opened up everything was reasonable but now, everything is sky-high and the rent nowadays would kill you," Gadsden said back in September.
Gadsden managed to run her restaurant and spread her love of cooking while raising her family.
When asked during a 2013 appearance on "Bounce Around Charleston" who taught her how to cook, she said, "I learned by doing."
"I had nine children and raising your children, you have to know how to cook," she said. "And I like to cook. So I cook."
Taylor remembers her mother's love of cooking and her strong will to make sure every detail was just right.
"She knew how to put in that special flavor, but she had no qualms about telling you, 'That's not right' or, 'That doesn't taste good,'" Taylor said.
No matter how much anyone who stepped into her kitchen might already know about cooking, when they were in Martha Lou's kitchen, they learned right away it had to be done Martha Lou's way.
Taylor said she was sad but also overjoyed for the time Gadsden spent with her loved ones.
Gadsden celebrated her 91st birthday last Saturday and the family threw her a party, Taylor said.
"She was a good woman," Taylor said. "I'm so proud of her."
Gadsden worked in several restaurants before opening Martha Lou's Kitchen in 1983.
State Rep. Wendell Gilliard called it one of the last traditional black-owned restaurants on the Charleston peninsula. Gilliard released the following statement Thursday afternoon:
Today when I learned of the passing of Ms. Martha Lou Gadsden, I was deeply saddened for the family and close friends. For 37 years, Martha Lou proudly served many at the soul food restaurant she owned that bore her name. Then as I began to remember her accomplishments and accolades over her 91 years, my sadness turned to joy knowing that she will now be reunited with her best friend (another legendary culinary entrepreneur), Ms. Alice Warren. This community pillar will be sorely missed by many.
Rest in peace, Martha Lou.
Gadsden's menu was based on the traditional meat and three: fried chicken, pork chops and fish, along with sides like okra, mac and cheese, collard greens, cabbage, Hoppin' John, and cornbread.
Taylor said Gadsden would occasionally cook another Southern soul food staple, chitlins, and recalled people would call in advance to order theirs and drive from miles around to pick them up. By the afternoon, they were always sold out, she said.
Gadsden said she cooked the kinds of foods she grew up with and shared her "Sunday dinners" with Charleston's foodies daily.
Martha Lou's was featured in the New York Times, and on the Food Network and the Travel Channel.
Funeral arrangements were pending Thursday afternoon.
Copyright 2021 WCSC. All rights reserved.