Family of 6 escapes house fire in Colleton County
Updated: Jun. 1, 2021 at 8:30 PM EDT
COLLETON COUNTY, S.C. (WCSC) - A family of six escaped a house fire in Colleton County after dogs woke them up to the blaze. It happened early Tuesday morning at a home on Platinum Street.
Officials with Colleton County Fire and Rescue said 911 operators were notified of a fire at the home with the caller reporting that someone had banged on their door telling them the house was on fire. A report states the occupants of the home told firefighters that dogs woke them up, and they then discovered the fire burning across the front porch.
When Fire-Rescue units arrived minutes later they found most of the doublewide mobile home on fire.
"Crews had the fire under control in about 35 minutes stopping further fire damage to the building, but performed overhaul for several hours," CCFR officials said. "The flames burned under the home causing the floor in two front rooms to collapse. The fire also burned into the void space above the ceiling igniting the roof."
A report states firefighters had problems extinguishing the roof due to a metal roof being installed over the old shingles, which made it difficult to reach the burning shingles.
"Most of the interior of the home and most personal belongings were heavily damaged," CCFR officials said. "Crews were on the scene for five hours. The fire started on the front porch in the area of an exterior electrical outlet. As the fire consumed the porch, it spread under the mobile home and into the attic area, as well as entering the building through several front windows."
In addition, authorities reported that a Chevrolet Tahoe parked next to the residence received heavy damage, and no one was injured during the incident.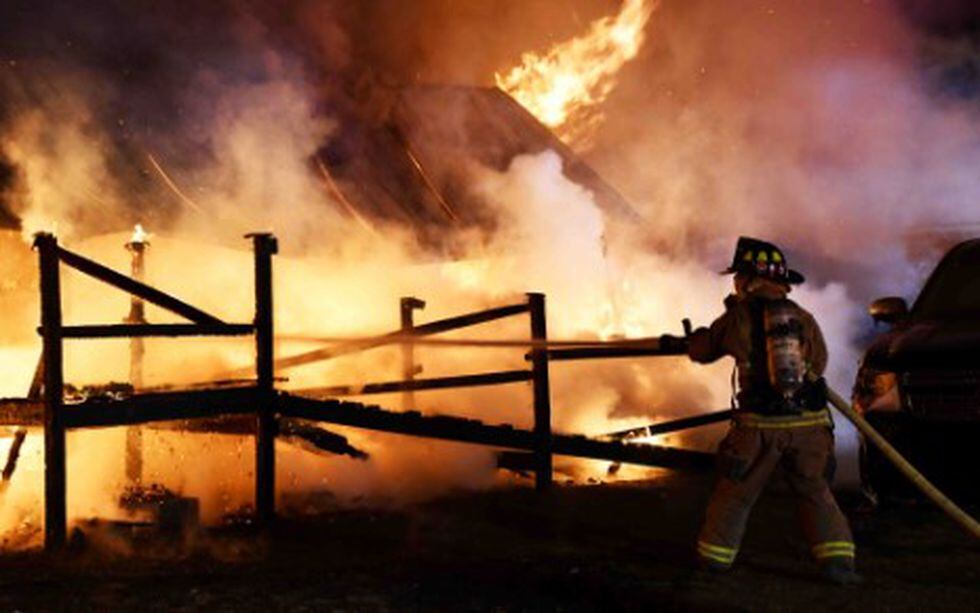 Copyright 2021 WCSC. All rights reserved.