Fla. man finds message in a bottle claiming to be sent from Myrtle Beach in 1987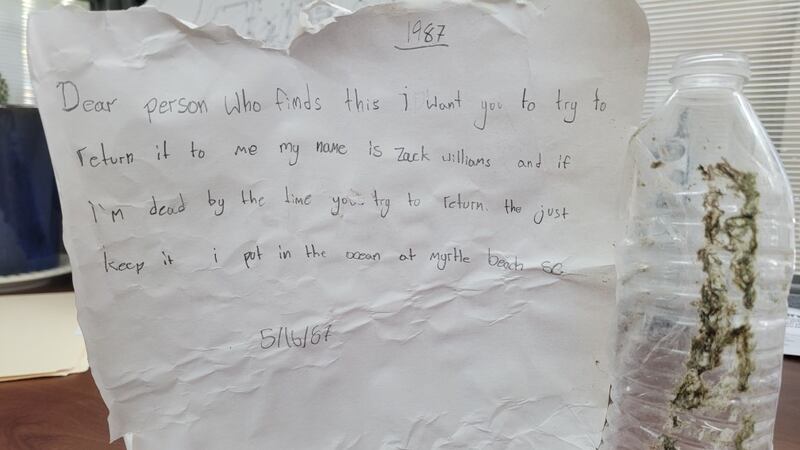 Updated: Jun. 1, 2021 at 6:17 PM EDT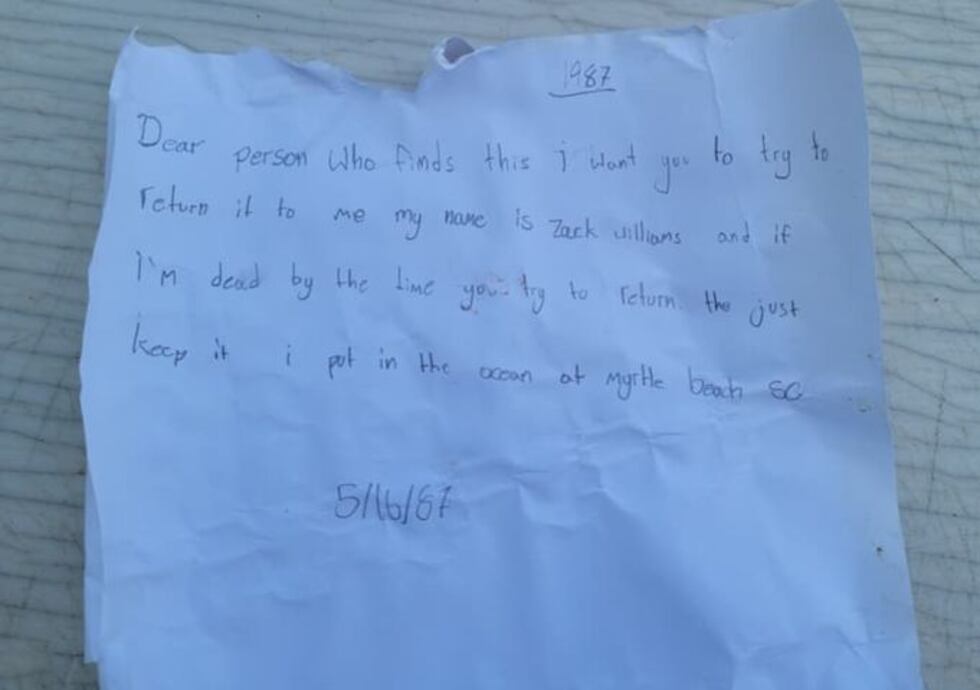 MYRTLE BEACH, S.C. (WMBF) – A message in a bottle that said it was from Myrtle Beach circa 1987 was discovered in Florida.
Chris Nolan, a resident of Marathon, Fla., said he was out by the canal cleaning his jet ski recently when he saw a plastic water bottle.
Assuming it was just a piece of trash, Nolan said he picked up the bottle, only to see that there was a message inside.
That message was dated May 16, 1987. It read:
"Dear person who finds this I want you to try to return it to me my name is Zack Williams and if I'm dead by the time you try to return the just keep it I put in the ocean at Myrtle Beach SC."
"I thought it was pretty cool," Nolan said about the discovery.
He added he took to Facebook to try and track down Zack Williams, only to discover many people who have that name.
Nolan added he's hoping social media might help him get the letter back to its rightful owner.
Copyright 2021 WMBF. All rights reserved.