Storms flood West Ashley neighborhoods, temporarily close lanes on I-526
Published: Jul. 22, 2021 at 4:02 PM EDT
|
Updated: Jul. 22, 2021 at 11:51 PM EDT
WEST ASHLEY, S.C. (WCSC) - Storms passed through the Lowcountry on Thursday bringing flooded streets to some West Ashley neighborhoods and temporarily closing lanes on the highway.
Officials with the Charleston Police Department said I-526 eastbound lanes at Glenn McConnell were re-opened Thursday evening after several lanes were closed due to ponding water on the roadway.
Flooded streets were also reported at West Ashley neighborhoods as storms slowly made their way through this afternoon.
Live 5′s photojournalist Landon Boozer was on the corner of Ashley Hall Road and Sandcroft Drive where cars were stalled due to flooded streets.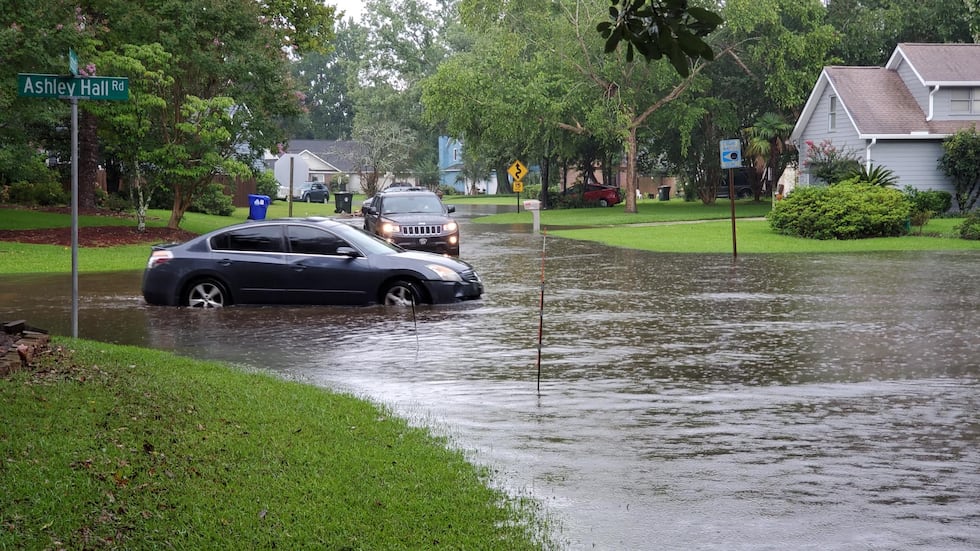 Some neighborhoods saw the worst of the flooding, with water rising to their doors. Nick Mazzilli lives on Cherokee Hall Lane, where the water was more than knee deep in some areas.
"Half of my house is on a crawl space, half is on a slab. Luckily, it didn't make it to the top of the crawl space, but the whole slab part of my house is completely underwater," Mazzilli said.
West Ashley residents said there were many issues with the drainage systems and ditches were not being properly maintained. Some of the roads are owned by the city of Charleston while others are owned by the state transportation department.
On Ashley Hall Road, Karen Speed had water come into her house. She said she wants something done about it, otherwise she fears she will continue to pay the price.
"The drains and stuff aren't being cleaned out properly, and I shouldn't pay the cost because of that," Speed said. "I am frustrated and disappointed."
Meteorologist Stephanie Sine said scattered storms were likely during the late afternoon and could linger a bit into the early evening.
"Any storms could produce frequent lightning and heavy rain," Sine said. "We should clear out later tonight and become dry by Friday morning."
The Lowcountry is expected to have a much lower rain chance over the next few days, but plenty of heat with highs in the lower 90s and slightly lower digits expected at the beaches.
Copyright 2021 WCSC. All rights reserved.