Oceanside Collegiate boys, Bishop England girls win 2-A Lower State basketball championships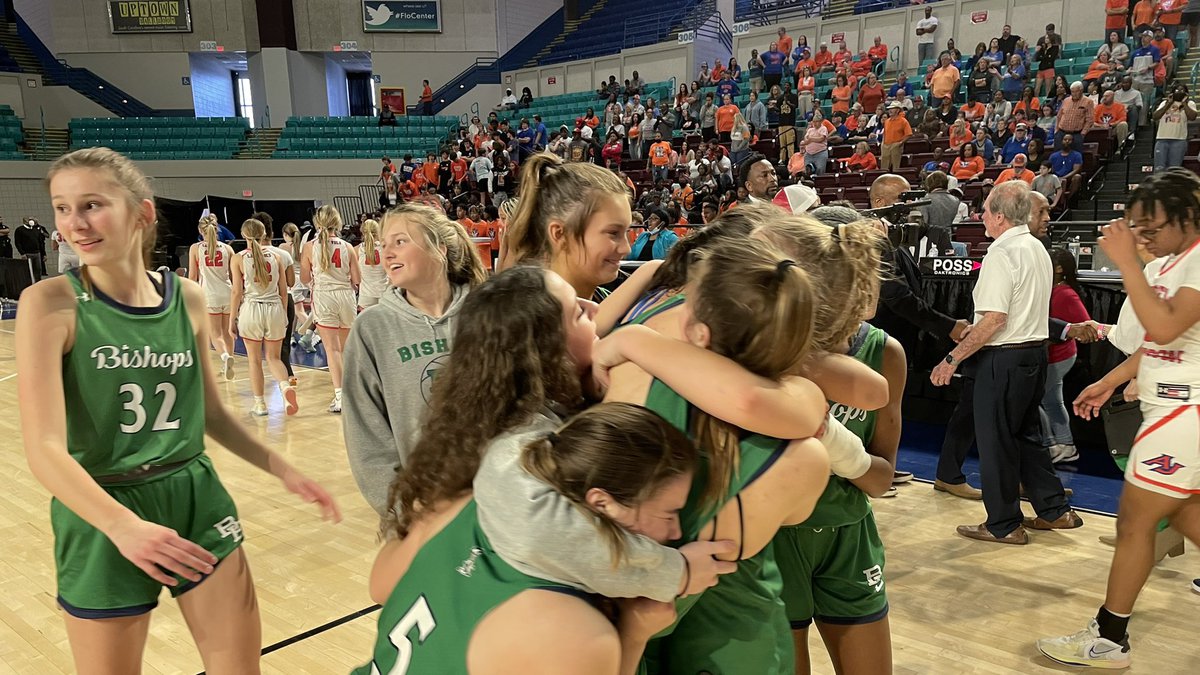 Published: Feb. 24, 2023 at 8:21 PM EST
FLORENCE, S.C. (WCSC) - The Lowcountry has at least 2 teams that will be playing for state championships next weekend.
The Oceanside Collegiate boys and the Bishop England girls each won the 2-A Lower state title on Friday with wins in Florence. Both teams beat Andrew Jackson.
The Battling Bishops had a tougher day, down by 12 at the half, Paul Runey's team turned up the defense in the 2nd half. They would give up just 2 points in the third and fourth quarters and Evelyn Kitchin hit a free throw with under 30 seconds to go to give Bishop England their first and only lead of the day in a 39-38 win.
"It's unreal, it's unreal" Runey said. "I thought we were gonna have our hands full with the way they did it in the first half but I kinda told the girls I really think they played their best basketball in the 1st half lets just cut it in half by the 3rd quarter and go all out in the 4th and things fell our way"
Izzy Woods led the Bishops with 12 points while Lissie Van de Erve added 11.
"From all the seniors we lost last year, only 5 returning, we're a young team and we've done the unthinkable, no one thought we could get to state and I'm so proud of our team, so proud of my girls, we could not do this without doing this together." Kitchin said. When asked about the game winning free throw she said. "I was shaking, I was like oh lord, I put it all on the man above and it went in"
The Bishops will face Gray Collegiate in the state championship game on Friday afternoon.
Oceanside Collegiate's boys were also down early, trailing by 2 after the first quarter but they would outscore the Volunteers 27-8 in the 2nd and never looked back earning a 75-38 win to take their first lower state championship.
Malachi Stevens led the way with 24 points while Makhi Rivers chipped in with 13.
"Man, I got that monkey off my back" Oceanside head coach Quinton Hollis said. "I couldn't sleep this whole week, it started with the Mullins game, when I watch film I get this feeling so I stopped watching film, just really got that monkey off my back, it feels good today"
The Landsharks will also play Gray Collegiate in the state finals next Friday.
Copyright 2023 WCSC. All rights reserved.