GRAPHIC: 2 dead after South Dakota police pursuit ends in crash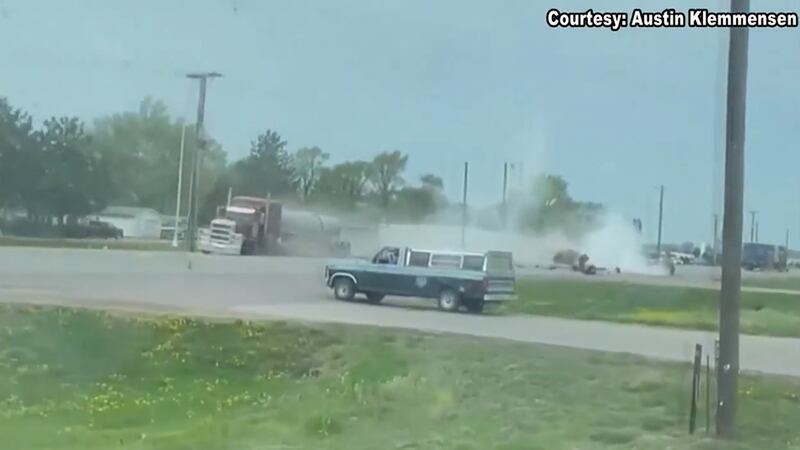 Published: May. 10, 2023 at 8:42 PM EDT
|
Updated: May. 10, 2023 at 8:49 PM EDT
YANKTON, S.D. (KTIV/Gray News) - Two people are dead and another is seriously injured after a pursuit in South Dakota ended in a crash.
According to the Yankton County Sheriff's Office, the incident began at about 10 a.m. Wednesday when a trooper with the highway patrol tried to stop a vehicle traveling westbound on South Dakota Highway 50 in Clay County.
GRAPHIC WARNING: The following video contains content viewers may find disturbing.
Authorities say the car was going over 100 mph and driving erratically.
A pursuit ensued and authorities say the car continued on the highway, refusing to pull over for the trooper. During the pursuit, the car crashed into a tractor-trailer near the city limits of Yankton.
There were three people inside the fleeing car when the crash happened. Two were pronounced dead at the scene, and one was taken to the hospital for life-threatening injuries. Their identities are not being released at this time.
Copyright 2023 KTIV via Gray Media Group, Inc. All rights reserved.