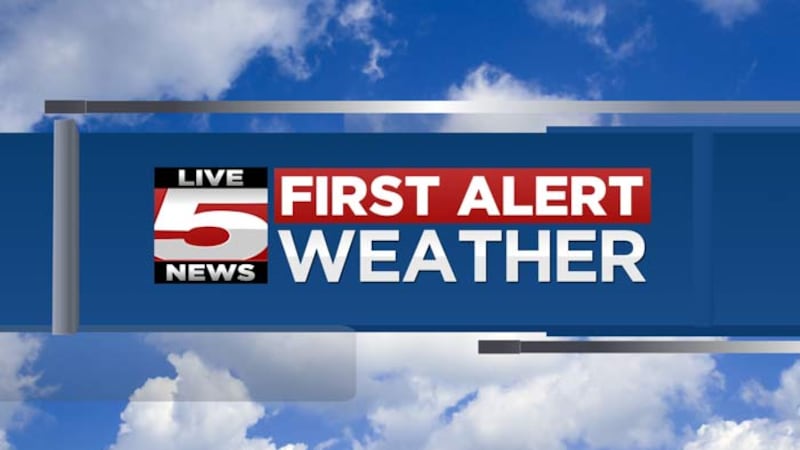 Published: May. 15, 2023 at 9:42 AM EDT
|
Updated: May. 15, 2023 at 5:58 PM EDT
CHARLESTON, S.C. (WCSC) - A cold front moved to the south of our area early this morning, allowing for drier weather to move in over the next few days. The rain chances will remain low for the first couple days of the week. Highs on Tuesday will be in the mid to upper 80s with a mix of sun and clouds. A cold front will help to increase the chance of afternoon storms by Wednesday. Highs will be near 90 degrees on Wednesday afternoon. The aforementioned cold front will slide through Wednesday night bringing a drop in the temps for the second half of the work week. Temperatures won't make it out of the 70s on Thursday and may struggle to reach 80 degrees on Friday. A few showers and storms are possible by the weekend with highs returning to the 80s.
TONIGHT: Fair and Mild, Low 65.
TUESDAY: Partly Cloudy. Mainly Dry. High 88, Low 69.
WEDNESDAY: Sun & Clouds. Scattered PM Storms. High 89, Low 69.
THURSDAY: Mostly Cloudy. A Few Showers. High 77, Low 62.
FRIDAY: Sun & Clouds. Mainly Dry. High 81, Low 64.
SATURDAY: Partly Cloudy. Scattered Rain/Storms. High 83, Low 63.
SUNDAY: Partly Cloudy. High 85, Low 65.
Copyright 2023 WCSC. All rights reserved.