Showers Possible Tonight!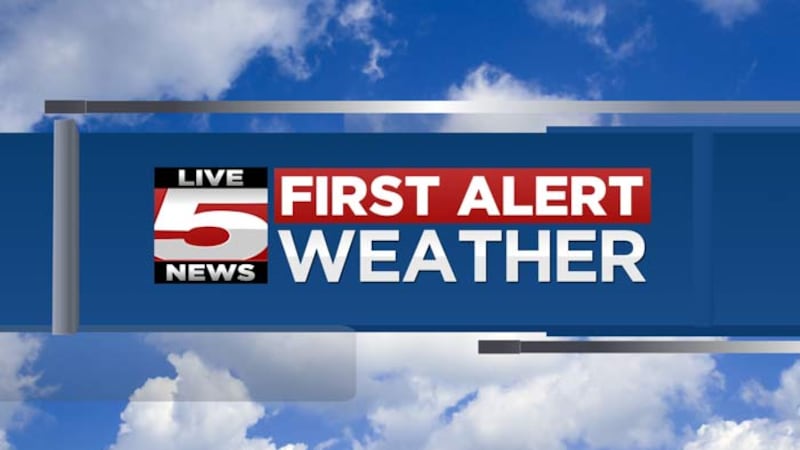 Published: May. 17, 2023 at 5:39 AM EDT
|
Updated: May. 18, 2023 at 6:03 PM EDT
CHARLESTON, S.C. (WCSC) - Scattered rain and storms are possible from the afternoon through this evening as the cold front moves in from the north. Expect a cloudier and cooler day with the chance of scattered showers both in the morning and afternoon on Thursday. Highs will only reach the low to mid 70s Thursday with breezy conditions expected along the coast. Sunshine will start to return on Friday and temperatures will climb into the 80s for the weekend. A few hit or miss showers and storms will be possible both Saturday and Sunday.
TONIGHT: Cloudy with spotty showers, Low 65.
FRIDAY: Sun & Clouds. Small Chance of Rain. High 79, Low 64.
SATURDAY: Partly Cloudy. Isolated Rain/Storms. High 87, Low 66.
SUNDAY: Partly Cloudy. Isolated Rain/Storms. High 83, Low 63.
Copyright 2023 WCSC. All rights reserved.