Some Fog Tonight... Sunny & Warmer Saturday!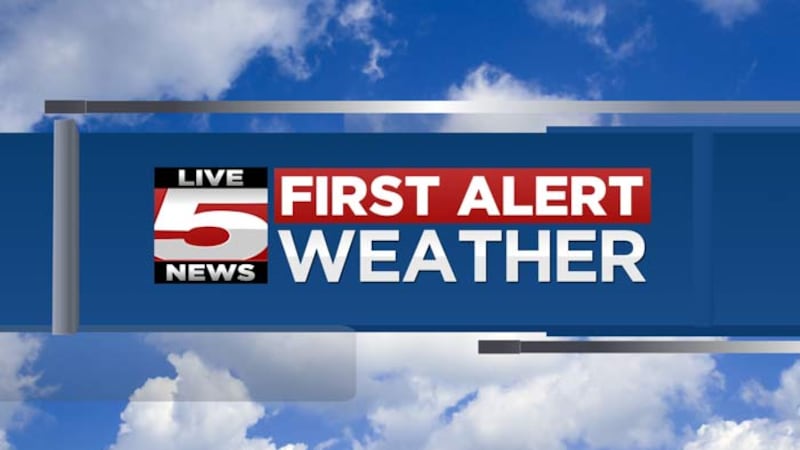 Published: May. 19, 2023 at 8:32 AM EDT
|
Updated: May. 19, 2023 at 6:30 PM EDT
CHARLESTON, S.C. (WCSC) - Some leftover clouds and fog for the rest of the night. High pressure will be building in for Saturday as the storm system that brought rain our way during the week pulls away. Look for a nice day with lots of sunshine and warmer with highs in the upper 80′s. A cold front will move south tonight and increase our cloud cover and bring a chance of showers back into the weather forecast. Sunday this front will hang to our south but cooler temps will be with us along with mostly cloudy skies and we are keeping a 50% chance of rain in the forecast. The aforementioned front will hang around into the start of the work and school week keeping us a little unsettled with spotty showers possible Monday, Tuesday and Wednesday and highs in the upper 70′s to near 80.
SATURDAY: Mostly Sunny. High 87.
SUNDAY: Mostly Cloudy. Scattered Rain/Storms. High 83.
MONDAY: Mostly Cloudy. Isolated Rain. High 80.
TUESDAY: Mostly cloudy with 30% chance, High 78.
WEDNESDAY: Mostly cloudy with 30% chance, High 79.
Copyright 2023 WCSC. All rights reserved.