A Little Cooler Thursday With Chance of Showers!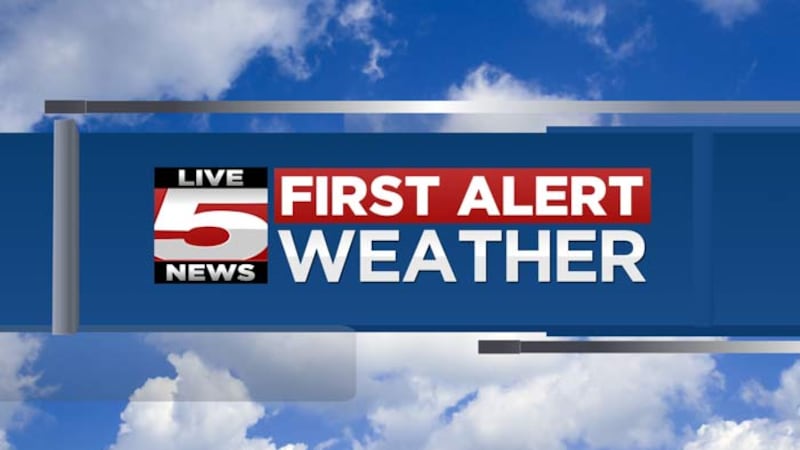 Published: Jun. 7, 2023 at 7:39 AM EDT
|
Updated: Jun. 7, 2023 at 10:43 PM EDT
CHARLESTON, S.C. (WCSC) - A cold front is moving south and will be bringing in some slightly cooler air as we move into Thursday. There will be a chance of a few showers again on Thursday as the front slows down, but mostly scattered. Temperatures will be around ten degrees cooler than Wednesday with highs in the lower 80′s. The weekend looks good with lots of sunshine on Friday, Saturday and Sunday with a warm up on the way. There will be a slight chance of a pop-up shower or thunderstorm on Sunday and again Monday.
An Air Quality Alert may be required again for Georgetown and Williamsburg counties. Wildfire smoke from Canada has spread down the east coast and is creating unhealthy air for certain groups of people. Anyone who suffers from respiratory issues should limit your time outdoors again Thursday. You will likely notice an increase haze in the sky from some of that suspended smoke as it moves overhead.
TONIGHT: Showers diminishing, Low 69.
THURSDAY: Partly to Mostly Cloudy. A Few Showers Possible. High 84, Low 65.
FRIDAY: Mostly Sunny. High 86, Low 64.
SATURDAY: Mostly Sunny. High 89, Low 68.
SUNDAY: Partly Cloudy. Mainly Dry. High 89, Low 72.
Copyright 2023 WCSC. All rights reserved.