South Carolina unveils its new resilience plan to deal with severe weather
Published: Jun. 29, 2023 at 7:08 PM EDT
|
Updated: Jun. 29, 2023 at 7:46 PM EDT
COLUMBIA, S.C. (WCSC) - State leaders say time is of the essence to protect South Carolina and its people from destruction caused by extreme weather.
That especially means flooding, which poses threats statewide. The answer, state leaders say, is the state's new Strategic Statewide Resilience and Risk Reduction Plan, which they unveiled Thursday after about two years of work to develop it.
"With this plan, citizens will be safer, we will have a better South Carolina and an understanding of where we are in our resilience efforts," South Carolina Chief Resilience Officer Ben Duncan says.
The 700+ page plan spearheaded by the state's Office of Resilience lays out 54 recommendations, separated into categories like maintaining natural flood protection through conservation, incorporating resilience into planning and land use, and increasing outreach and education.
"This is going to require us to grow our communities a little smarter than we have in the past, building where we should not be building," Duncan says.
The Office of Resilience says projects aimed at improving data collection and coordinating at the watershed level with local communities are the initial top priorities.
"South Carolina has demonstrated a position of global leadership. Here in South Carolina, under the governor's leadership, we've been able to dispel that you have to choose between economic and environmental sustainability," South Carolina Floodwater Commission Chair Tom Mullikin said.
The plan also recommends establishing a voluntary pre-disaster buyout program for flood-prone properties.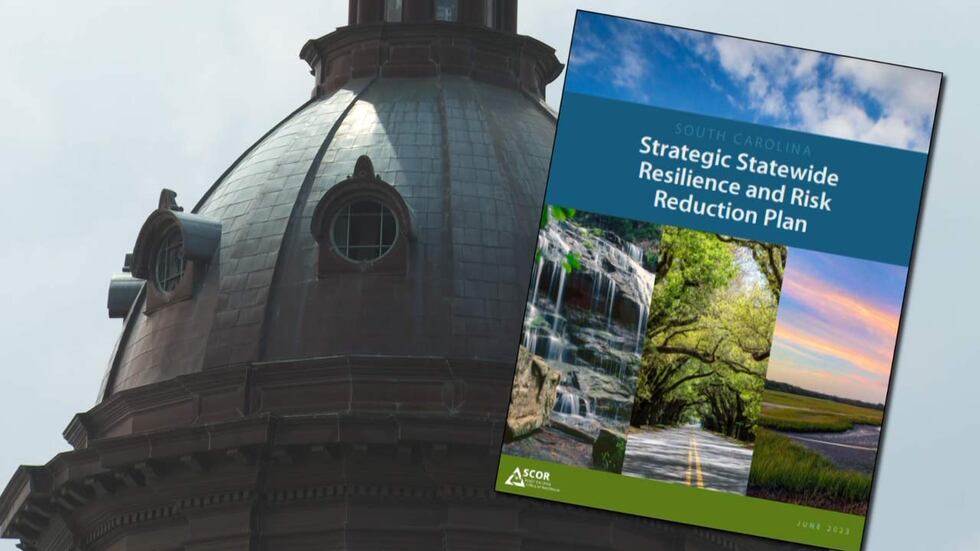 "It's a very delicate topic, right? It's a very detailed topic to look at. There's a lot of things to consider," Resilience Planning Director Alex Butler said. "There's an attachment to place. Some folks have lived in communities for generations, and there's a very strong attachment to place. So you have to work with the communities early on to let them know what you know and try to work to solutions that everybody can live with."
While the initial plan focuses on flooding, the Office of Reslience says it will develop additional recommendations that focus on other hazards that affect the state.
"This is a project that's not going to begin today and end in a year or so," Gov. Henry McMaster said. "This is something that will be a permanent part of life in South Carolina."
The Office of Resilience says for these recommendations to have their greatest impact, it will also take support from local governments, tribal and traditional communities, as well as neighboring states.
The next state budget allocates $200 million toward the Office of Resilience's work. McMaster says the state needs to be strategic in leveraging that money to get the most use out of it as possible.
Copyright 2023 WCSC. All rights reserved.