Summerville alum Brody Hopkins picked by Mariners in MLB Draft on Monday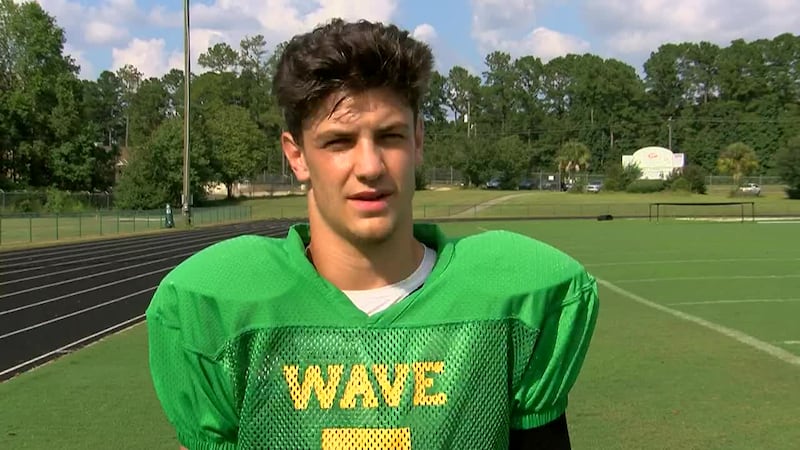 Published: Jul. 10, 2023 at 4:20 PM EDT
CHARLESTON, S.C. (WCSC) - Summerville alum Brody Hopkins was selected in the 6th round of the Major League Baseball draft on Monday with the 187th overall pick by the Seattle Mariners.
Hopkins played this past season at Winthrop after playing the previous 2 seasons at the College of Charleston.
The Lowcountry native spent time pitching and batting during his college career but was listed by Seattle as a pitcher meaning the team will most likely keep him on the mound.
Hopkins was 1-5 last season with a 5.83 ERA and 66 strikeouts in 54 innings of work.
Hopkins was 1-5 last season wioth a 5.83 ERA and 66 strikeouts.
During his time with the Cougars, Hopkins hit .183 with 3 HR's and 13 RBI in his freshman season in 2021 followed by hitting .154 in just 13 at bats in 2022. He also pitched 3 innings his sophomore season with 3 K's giving up 2 earned runs.
In addition to baseball, Hopkins was also a standout wide receiver on the football team in high school for Summerville.
Brody's older brother TJ is an outfielder in the Cincinnati Reds organization and made his major league debut earlier in 2023.
Copyright 2023 WCSC. All rights reserved.