DUI trends in 2023: Lowcountry sees over 400 alcohol-related crashes
Published: Jul. 26, 2023 at 10:45 PM EDT
|
Updated: Jul. 26, 2023 at 11:14 PM EDT
CHARLESTON, S.C. (WCSC) - As alcohol-related crashes and deaths continue in South Carolina, a Lowcountry mother, who lost her son in a crash, and a lawyer say the state has a problem.
So far in 2023, the Lowcountry has seen almost 400 collisions involving alcohol, injuring 202 people, according to the South Carolina Department of Public Safety.
Also, in the Lowcountry, 149 people have been injured from crashes this year, whereas at the end of 2022 had 289 in total.
"It's such a preventable devastation, but it doesn't need to happen" Member of Lowcountry Mothers Against Drunk Driving Alana Long says.
Citations for alcohol and or drugs in the Lowcountry were a total of 2,485 in 2021 and barely dropped to 2,475 in 2022.
So far into 2023, 1,316 citations have been distributed.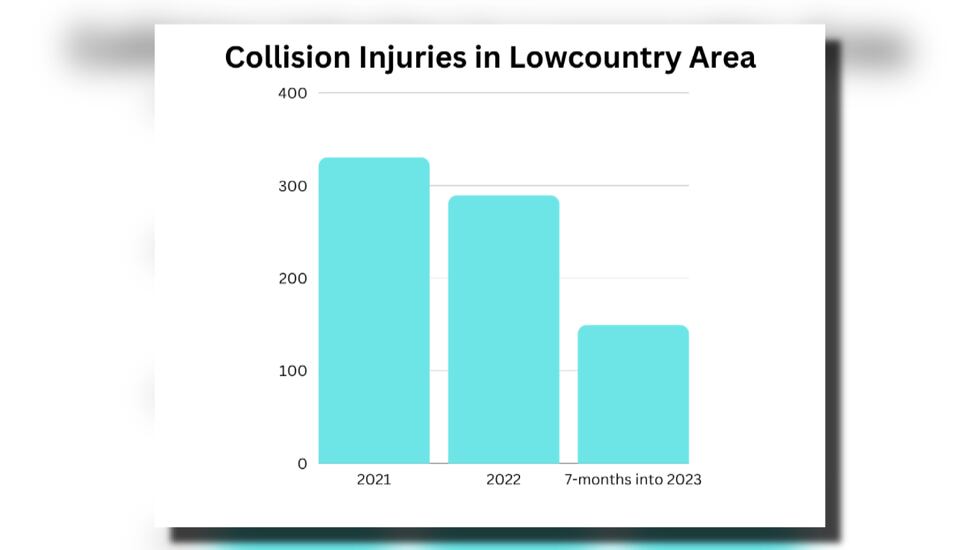 Charleston County ranked third in the state for the number of binge and heavy drinking recorded in 2022, according to the South Carolina Department of Alcohol and Abuse Services.
"South Carolina has a drunk driving problem, and it's a problem that's not getting better; it's getting worse," Perry Buckner, a lawyer with Yarborough Applegate, says.
The National Highway Traffic Safety Administration recorded that alcohol-related deaths in the state spiked 26% from 2020 to 2021.
Long was 30 weeks pregnant back in 2020 when a drunk driver hit her and her family, killing her unborn son on impact.
"Obviously when you're any parent that has lost a child, you know that your heart is forever broken and it's never going to be better; it's a constant daily reminder when my son doesn't have a sibling," Long says. "The only way that I am finding healing is by finding purpose and being able to protect others on the road, being a source of comfort for other mothers who have lost a child."
The man who hit Long and her family was out on bail when the crash happened.
"He had a hit and run the year prior, that that is my issue, is the laws," she says. "The way that these things that are changing our lives are being treated like they're just a slap on the wrist."
Gov. Henry McMaster signed new legislation to make it tougher for people convinced of a DUI to get behind the wheel impaired again back in June.
Buckner says that the bill was a great win for victims in the state, but his concerns now surround Senate Bill 533.
"The so-called South Carolina Justice Act is actually the opposite, where there's legislation before the General Assembly in Columbia right now, that will protect drunk drivers and those who assist folks in getting drunk and getting on our roadways," he says. "And we absolutely cannot have that."
Find your county's statistics from the last three years from the South Carolina Department of Public Safety below: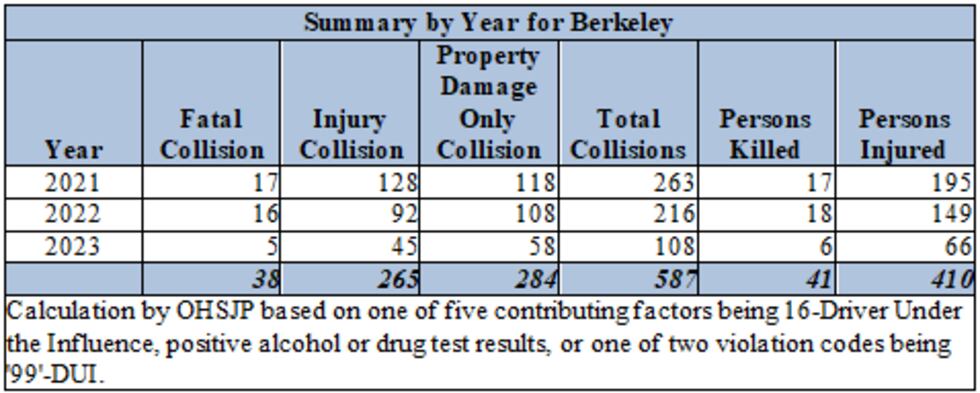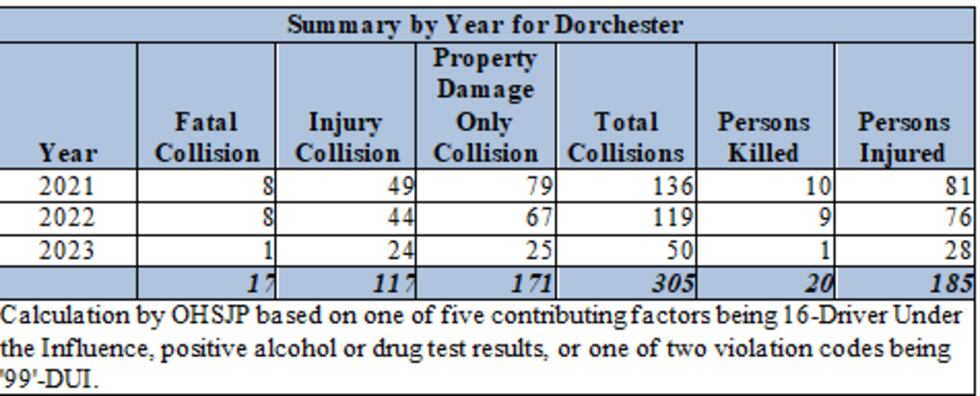 Copyright 2023 WCSC. All rights reserved.