Hot & Humid Evening With Pop-Up Storms!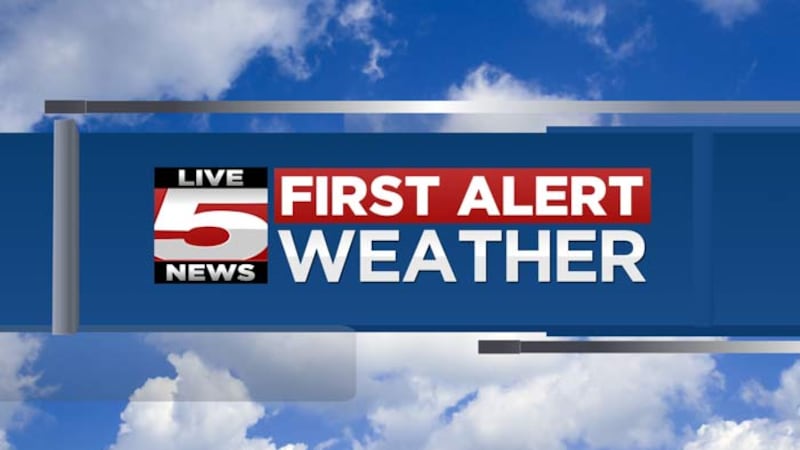 Published: Jul. 27, 2023 at 7:29 AM EDT
|
Updated: Jul. 27, 2023 at 10:44 PM EDT
CHARLESTON, S.C. (WCSC) - More of the same as we head towards the weekend, but a better chance of showers will be with us each day. The chance of rain will increase on Friday and Saturday with scattered rain and storms possible. Slightly drier air should reduce the rain chance on Sunday but hotter, muggier conditions will be the big story. Highs will top out in the mid to upper 90s with a heat index near 110°. A cold front will move closer to the area next week and could stall out across the Lowcountry, bringing higher rain chances through next week.
TROPICS: A tropical wave in the far Atlantic ocean may develop into a tropical system over the weekend or early next week. Early indications show that if something develops, it is likely to curve out to sea pretty quickly. We'll keep you updated!
FRIDAY: Scat'd storms and rain, High 92.
SATURDAY: Scat'd storms and rain, High 93.
SUNDAY: Very hot, high heat index values, scat'd storms, High 97.
MONDAY: A few scat'd storms possible, High 95.
TUESDAY: Slight chance of an isolated storm, High 92.
Copyright 2023 WCSC. All rights reserved.