10 dogs die after air conditioning in truck fails during traffic delay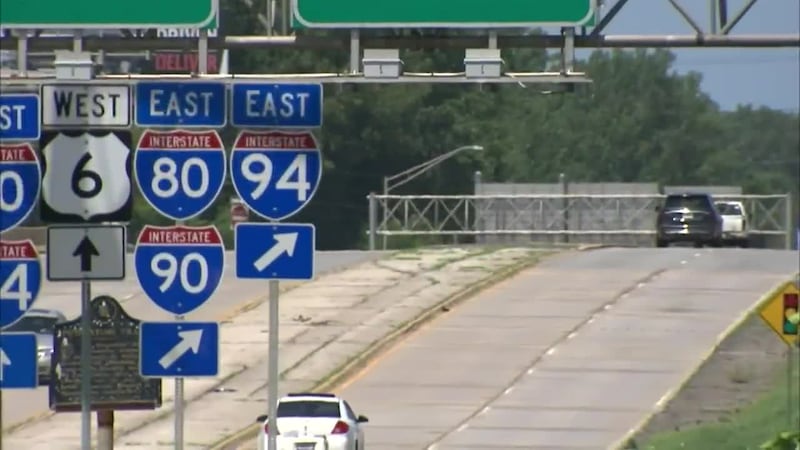 Published: Jul. 29, 2023 at 2:04 AM EDT
HOBART, Ind. (WLS) - Ten dogs died in Indiana during a drive from Chicago O'Hare International Airport to Michigan.
Authorities said the driver did not know the air conditioning in the truck's cargo failed.
Police arrived at a Lake Station, Indiana, gas station Thursday night for a report that 19 German shepherds became overheated while being transported to a training facility.
Ten of the dogs died as a result, according to officials.
WARNING: Some may find the content of this video disturbing.
The Humane Society of Hobart was called to the scene.
Police in Lake Station say the driver of the van, who picked the dogs up from Chicago O'Hare International Airport and was bound for a training facility in Michigan, was unaware that the air conditioning in the cargo area of the truck failed in the sweltering heat.
"We had cooling vans and animal care and control vehicles ready to transport. And because we were asking for that paperwork, it seemed to make the owner mad and so he said that he would not allow us to help," Jenny Webber, with the Humane Society of Hobart, said.
Lake Station police posted a narrative of the situation on Facebook, calling it a "freak event" and not a matter of neglect on the part of the truck's driver.
They went on to write the "scene was chaotic and took an emotional toll on all that were involved in trying to save as many canines as possible."
The humane society said they believe the dogs were traveling to a Michigan trainer to become police dogs.
"This is truly a sad day for all of us," Webber added.
Five German shepherds were still being treated in Lake Station and will go into the care of the humane society unless the owner claims the dogs.
The record-breaking temperatures stretching from coast-to-coast sparked heat alerts in multiple states.
Copyright 2023 WLS via CNN Newsource. All rights reserved.