Police: Driver crashes into 10-plus cars trying to avoid hitting deer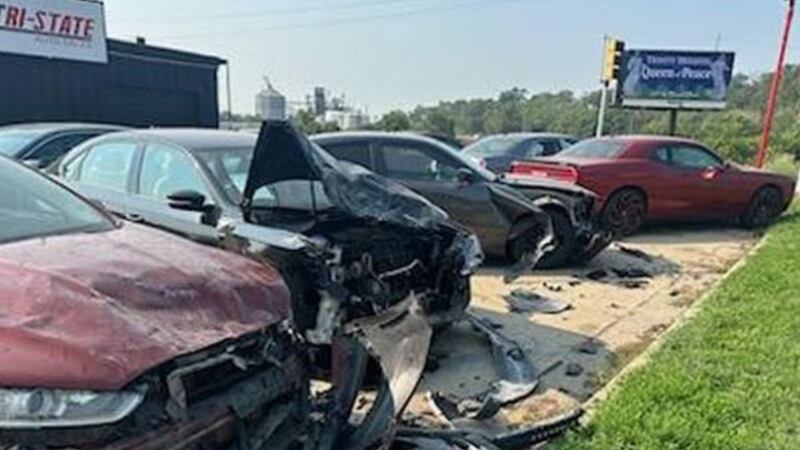 Published: Aug. 18, 2023 at 5:37 PM EDT
SIOUX CITY, Iowa (KTIV/Gray News) - A driver is recovering after crashing their vehicle into multiple parked cars to avoid hitting a deer.
KTIV reports that the crash occurred Friday morning on Floyd Boulevard, a few minutes from downtown Sioux City.
According to the Sioux City Police Department, a driver swerved to avoid hitting a deer that was in the roadway and ended up losing control of their car.
The vehicle struck 13 parked cars at a Tri-State Auto Sales lot.
Luckily, initial reports didn't mention any serious injuries in the crash.
A total of 13 cars suffered damage in the sales lot.
Copyright KTIV via 2023 Gray Media Group, Inc. All rights reserved.