Drier Afternoon & Less Sticky!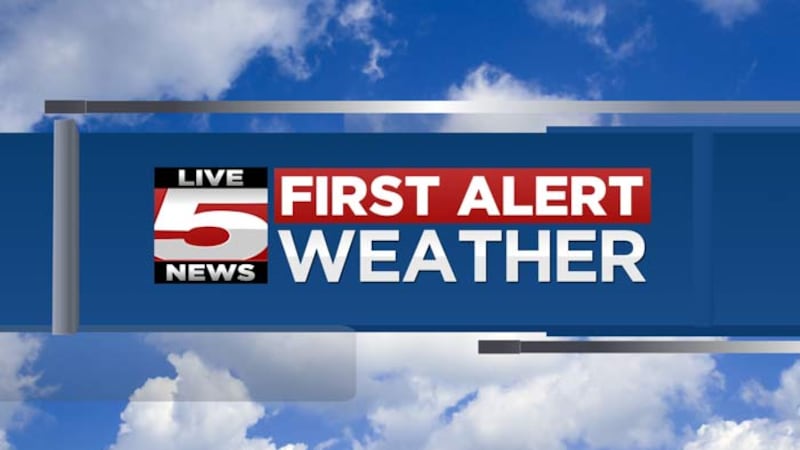 Published: Aug. 23, 2023 at 6:28 AM EDT
|
Updated: Aug. 23, 2023 at 11:30 AM EDT
CHARLESTON, S.C. (WCSC) - A cold front is moving south and slightly drier air will work into the area into the afternoon. Sunshine will take over and you will notice a drop in humidity and temperatures today. Highs will only reach the upper 80s with heat index values below 90°. With less humidity and a clear sky tonight, temperatures will fall into the mid to upper 60s inland with 70s along the coast. Following a comfy start, we expect sunshine and highs near 90 degrees tomorrow. The heat and humidity returns Friday with highs in the mid 90s and upper 90s by Saturday. Starting this weekend, the chance of pop-up storms will return to the afternoon and evening forecasts.
TROPICS: Tropical Storm Franklin crosses the Dominican Republic today and then moves north into the Atlantic. Franklin will move generally northward over the next 5 days as it slowly strengthens into a hurricane. All indications show that Franklin will stay away from the East Coast of the United States. Wave energy may begin impacting the coast by Sunday increasing the risk of rip currents.
TODAY: AM Shower Possible. Clouds to Sunshine. High 88.
THURSDAY: Mostly Sunny. High 90.
FRIDAY: Mostly Sunny. High 94.
SATURDAY: Partly Cloudy. Isolated PM Storms. High 96.
SUNDAY: Partly Cloudy. Isolated PM Storms. High 92.
Copyright 2023 WCSC. All rights reserved.