Bond denied for Richland County gas station owner Rick Chow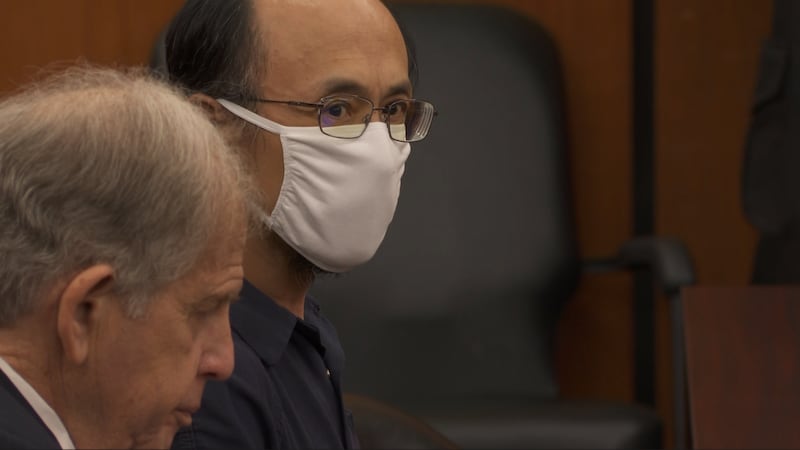 Published: Aug. 25, 2023 at 11:01 AM EDT
|
Updated: Aug. 25, 2023 at 11:02 AM EDT
RICHLAND COUNTY, S.C. (WIS) - Bond has been denied for Rick Chow, a Richland County gas station owner accused of murdering 14-year-old Cyrus Carmack-Belton.
His bond hearing was Friday, at 9:00 a.m., and went before Judge Jocelyn Newman at the Richland County Courthouse.
According to the Richland County Sheriff's Department, Rick Chow, who owns the Shell gas station on Parklane Road in Columbia, chased Cyrus Carmack-Belton from his store around 8 p.m. on Sunday, May 28, and shot him just down the road in the 200 block of Springtree Drive.
"It's senseless, it doesn't make sense," Richland County Sheriff Leon Lott said in a Memorial Day press conference. "You have a family that's grieving, we have a community that's grieving over a 14-year-old who was shot."
This past June, Carmack-Belton's mother demanded additional arrests be made in connection to her son's murder.
During his first court appearance, Chow, 58, spoke little at the hearing, beyond saying "Yes, your honor," and acknowledging that he understood the judge's questions.
Chow is represented by Jack Swerling and prosecuted by April Sampson. During character testimony, it was revealed that Chow was a computer science professor at the University of South Carolina Upstate and it was later confirmed to WIS News 10 by university officials that Chow was employed by the school from 1995-2012.
Less than two hours after Chow's bond denial, attorney Todd Rutherford held a press conference regarding the court's decision.
Rutherford, who is representing Carmack-Belton's parents in the civil case, told media outlets what transpired during Chow's hearing.
Rutherford said, Chow fabricated a story about what happened the night of Carmack-Belton'd death.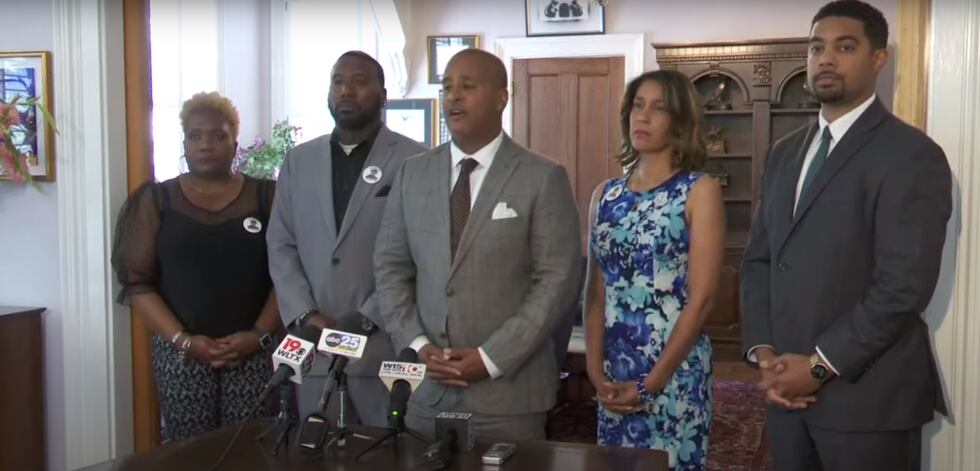 "Mr. Chow fabricated a story in reverse to try and cover his own lies, and he told a story that indicated that Cyrus turned and pointed a gun at him," Rutherford said.
Rutherford said he spoke with three independent witnesses who saw everything that happened. He went on to say those witnesses spoke with authorities saying they never saw a gun in the boy's hands.
"They are clear on the fact that they are certainly never turned around and pointed a gun at anybody," Rutherford said. "Why does that matter? Mr. Chow asserts through his attorney that he would be entitled to a Stand Your Ground defense. We all know 'Stand Your Ground' is only applicable if someone has the legal right to be where they are, and following what the judge said, the judge indicated in following the solicitor. This happened 50 yards away from Chow's business."
Rutherford said Chow said the Carmack-Belton pointed a gun at his son.
"What is important about that is that as Mr. Chow tries to change the narrative and say that he (Carmack-Belton) pointed a gun at his son, that would indicate to us, and does indicate, and should indicate to everyone listening that the closest person to Cyrus was not Mr. Chow who fired the fatal shot, but his son. And so we wonder why it is that his son was not in court today as well?" Rutherford said.
Finally, Rutherford said the family of the boy is seeking justice. Regarding a conviction for Chow's son, Andy, Rutherford told media outlets, that they believe justice should follow the law, meaning if Chow's son was the closest to Carmack-Belton that would have been an illegal act which he would have to pay for.
Notice a spelling or grammar error in this article? Click or tap here to report it. Please include the article's headline.
Stay up to date with WIS News 10. Get the app from the Apple App Store or Google Play Store and Stream us on Roku, YouTube, Amazon Fire, or Apple TV.
Copyright 2023 WIS. All rights reserved.