Deputies looking for man who robbed St. George convenience store with hatchet
Published: Aug. 24, 2023 at 10:01 PM EDT
|
Updated: Aug. 24, 2023 at 11:23 PM EDT
DORCHESTER COUNTY, S.C. (WCSC) - The Dorchester County Sheriff's Office is looking to identify a man who is wanted in connection to an armed robbery.
Deputies say a man armed with a hatchet robbed the Enmarket on Highway 178 and I-95 at Exit 82 near St. George.
The suspect has multiple tattoos on both arms and on the back of his legs, sheriff's office spokesperson Lt. Rick Carson said. He was last seen driving a late model Ford Bronco II that is light blue.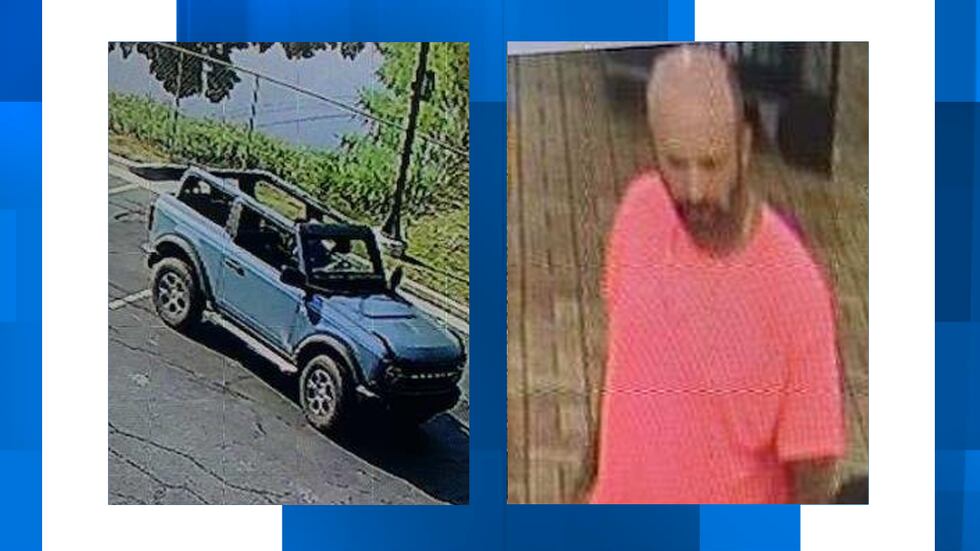 At the time of the robbery, Carson said the suspect was wearing a blue shirt, but he has since changed.
Deputies believe the man may be a transient and may have been camping in the parking lot of a nearby hotel for two days prior to Thursday's robbery.
Anyone with information is asked to contact Detective Sgt. Leta Boehler at lboehler@dorchestercountysc.gov or 843-873-5111.
Copyright 2023 WCSC. All rights reserved.